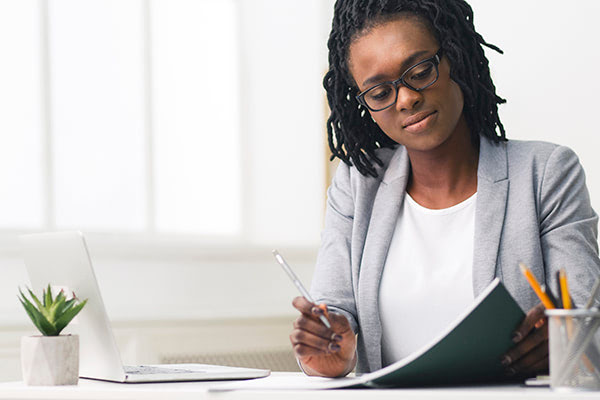 5 ways to increase your credit score quickly
How to increase your credit score.
Back in high school, university, and probably to this day we all have two specific types of friends in our friend group. We have the one that would leave the projects to the last minute and say, "oh that's okay! I'll just SparkNotes it!" for a quick fix. We also all have the somewhat nutty friend that would spend days analyzing the same book and sticky noting every important thing. The SparkNotes friend would find the "quick fix" to a problem, while the "Sticky-Note"r would find the long-term fix. When we rely on SparkNotes and quick fixes for our assignments we do not always get the full picture or comprehension of the novel.
When we pick up the novel and read it cover to cover and ask ourselves questions, we have a better comprehension of what we have read. SparkNotes are not bad though, they are a very helpful aid in comprehending what we have read. When trying to improve our credit score, there is no quick or instant fix. Improving our credit score takes time and requires looking at the "full picture." However, there are some easy ways to increase your credit score faster.
1. Correct Errors
There are a number of ways to stay on top of your credit score. The two major reporting agencies in Canada are Equifax and TransUnion. In this post, we talk about a few ways you can check your score for free. Checking our credit score is an important way to make sure your information is correct. Misinformation on your credit report can cause your credit score to be lower. Statistics show that on average, one in every five credit reports has an error in it. Oftentimes, by analyzing your credit report, you'll be able to find if there is any misinformation. Something as small as an unpaid credit card bill that you know you have paid can cause your credit score to decrease. Showing proof of the error can instantly improve your credit score.
2. Pay Bills on Time
When reviewing your credit report, look for bills that have been missed or late. Some could be errors but also look for the ones that are accurate. When we are inconsistent with the punctuality of our payments, it has a direct impact on our credit score. Paying our bills on time and in full- as much as possible- is the easiest way to improve our credit scores. Set a reminder each month to pay your bills, so there is no excuse for late payments.
3. Keep Credit Utilization Ratio Low
Different history carries different impacts on your credit score. Your credit utilization ratio makes up approximately 30-percent of the credit score. The credit utilization ratio is the amount of credit, or debt, used versus the max amount, or limit, available. A lower credit utilization ratio relates to a higher credit score. It shows that you are using your credit card responsibly and paying off debt in a timely manner. You should work to keep your credit utilization ratio below 25-30%. Keeping credit card balances low will make your credit score go from being good to great!
4. Keep unused credit accounts open
Keeping your credit utilization ratio low is an important factor in your credit score. If you are considering canceling a credit account, you should weigh the pros and cons. Having access to a higher credit amount across different accounts can reduce your utilization ration. If a credit card doesn't cost you anything to keep it open, there is no harm in leaving it. Closing an account can cause your credit utilization ratio to increase since the limit lowers. If the limit is lowered, but you still owe the same amount, the credit utilization ratio goes up. If the credit account you are considering closing is the oldest history of credit you have, it can also reduce your score. 
5. Consolidate Debt
Different forms of loans and debt carry different interest rates. A secured loan, like a mortgage, carries a lower interest rate since there is collateral. An unsecured loan, like a credit card, carries a higher interest rate since there is no collateral. Credit cards carry a higher interest rate, which can make paying off debt harder to achieve. Higher interest rates mean you'll be paying more in interest and more than you probably have to. Consolidating your debt into a secured loan lowers your interest rate. 
Consolidation can make paying off your credit cards more manageable and easier to keep track of. One monthly debt payment is easier to keep track of than multiple smaller credit card payments. Consolidating it into one secured loan can increase your credit score with more manageable monthly payments.
When looking to improve your credit score, there is no instant fix. Learning how to read your credit report and good habits will relate to a healthy credit report. The friend that SparkNotes all their reports may have barely skimmed by in school, while the friend that took the time to read will pass with flying colors. Putting the time and effort to establish healthy habits will improve your credit score in the long run!
When looking to see how your credit score might impact your mortgage application, give us a call at Clinton Wilkins Mortgage Team! You can give us a call at 902-482-2770 or get in touch with us here!