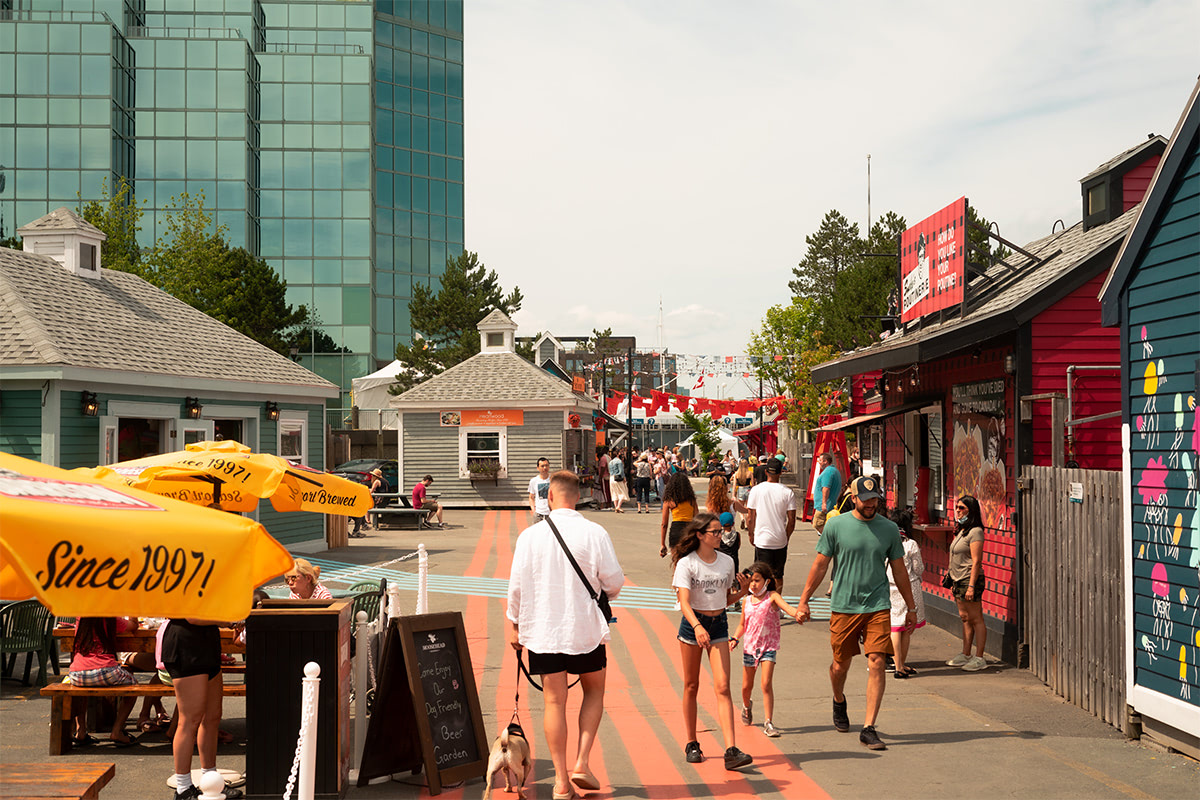 Summer activities to explore in and around Halifax
Are you planning on spending your summer locally as you wait for travel restrictions to loosen up? Lucky for you, there are so many things to keep you busy and entertained in Halifax this summer, especially now that local restrictions have eased. Halifax is a vibrant city with a huge range of summer activities, so you should rarely find yourself bored. 
Here are some of our favourite summer activities you can check out this summer! As always, please respect any social distancing rules.
Cycle through the city
Why not take the time to explore Halifax by bike this year? This is one of the best summer activities to help you explore the city in depth and visit hidden gems you may not have known existed. Whether you want to break your own bike out of the garage, rent one, or partake in a guided tour, there's no wrong way to cycle through Halifax. 
If you decide you want to go on a tour, we recommend booking with a company like I Heart Bikes. Their three-hour E-bike experiences take you to some classic spots like the Halifax Boardwalk and the Public Gardens, and maybe some locations you've never visited before. You get to learn about the city's history and nightlife, all while getting in some great exercise!
Explore farmers' markets
There's no time like the summer to explore local farmers' markets! Halifax and its surrounding areas are home to several markets where you can buy local produce and other yummy goods. Halifax Seaport Farmers' Market is the oldest market in North America, having been in operation since 1750. From fruits to baked goods to jewelry, this market has it all, and is open on weekends. In Dartmouth, you can visit the market at Alderney Landing. This market and art gallery is one of the best summer activities in Halifax Regional Municipality (HRM) for you to check out. While you're on the other side of the bridge, you may as well explore everything Dartmouth has to offer as well! You can visit the local shops or enjoy a meal on a patio, all with one easy ferry ride across the water.
Relax on the beach
If you're unable to take a tropical vacation this year, no problem! There are some great beaches near Halifax for you to enjoy. Many beaches have great spots for relaxing, often with a lifeguard on duty during summer days. Spots like Crystal Crescent, Lawrencetown, and Rainbow Haven are all wonderful options for you to visit this summer. You can even venture to the South Shore for a day trip to experience the white sand beaches and stunning turquoise water. 
Summer = patio season
Summer is patio season, and Halifax has some of the best outdoor patios around. In fact, you can find more than 70 patios downtown to enjoy. Halifax restaurants offer a variety of cuisines and food for all tastes, not to mention an amazing variety of local beverages. Many patios are now dog friendly too, so you can bring your four-legged friend along for a cold drink!
Visit Nova Scotia wineries
Nova Scotia has been growing grapes and making wine for hundreds of years, and the businesses who do so have gotten incredibly good at it. You can find over 20 wineries and vineyards in Nova Scotia to tour and sample this summer. Whether you want to go on a guided tour or explore on your own, this is one of the best summer activities of the season. The Magic Winery Bus is one of the most well-known wine tours around that will take you on a round trip to wine country and back, departing from downtown Halifax or other locations around the city. Sample some of the finest wines, enjoy views of the vineyards, and get gorgeous pictures all in one trip!
Discover outdoor trails
Of course, don't forget all the natural beauty Halifax has to offer! Halifax and its surrounding areas are full of spectacular parks and trails for you to hike, bike, or run on. Salt Marsh Trail, Bluff Wilderness Trail, and Long Lake Provincial Park are all within driving distance of downtown Halifax, offering trails ranging in difficulty. These spots all have amazing views away from the downtown core if you're looking for an escape from the city. You can also check out some more fun outdoor summer activities to do here!
Halifax is full of nothing but opportunities to help you enjoy the summer. Whether you're an adventurous hiker or a history buff, this marvelous city has something for everyone. 
If you're thinking about buying a home or refinancing your mortgage this summer, get in touch with us at Clinton Wilkins Mortgage Team! You can call us at (902) 482-2770 or get in touch with us here.