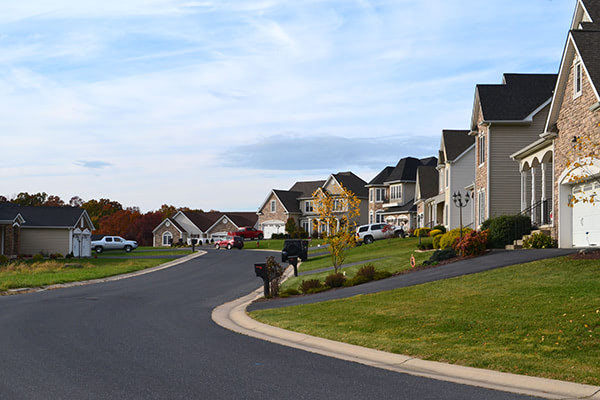 What is the average house price across Nova Scotia?
So far in 2020, it is proving to be a sellers-market in the Nova Scotia real estate industry. With plenty of buyers but few homes for sale, sellers are profiting from increasing home prices.  Province-wide, the average house price was $289,243 in July 2020, which represents a 15% increase over the average home price in July 2019. Comparatively, the average house price throughout the first seven months of 2020 rose 8.2% from 2019 to $277,940.
It is anticipated that the strong pricing position of Nova Scotia real estate will continue throughout the rest of the year as demand continues to outweigh supply.
What are the averages?
Depending on where you're looking to live, the average house price varies across Nova Scotia. Here are the average prices in a number of regions in Nova Scotia, based on data from the Canadian Real Estate Association (CREA). 
Halifax/Dartmouth: $363,692
South Shore: $275,900
Cape Breton: $164,842
Yarmouth: $157,804
Annapolis Valley: $219,677
Many factors go into setting the price of a home. Whether you're looking to buy or sell, here are some things to keep in mind when comparing and determining home prices.  
Housing Supply
Arguably the most influential factor right now, housing supply plays a large role in determining prices. Following simple supply and demand economics, if supply outweighs demand, then prices will fall. Conversely, if demand outweighs supply, then prices will increase to reflect the demand. Currently, there is an increased demand for homes across Nova Scotia. However, there is a lack of supply, leading to an overall increase in average home prices.
Location of the Home
Location is everything. Buyers generally determine their search radius based upon proximity to work, schools, entertainment, city centers, and other factors. Therefore, sellers consider this when pricing their home. The more lucrative the location, the more the seller can get away with asking for. Beyond proximity, factors such as the neighbourhood's general economic health, its crime rate, demographics (i.e. family neighbourhood vs. single, working professional community), all play a role in determining the asking price.
Comparable Sales
A good way to gauge if a home is reasonably priced is to compare the asking price with what other homes have sold for in the region. Make sure to compare with homes that have similar square footage, amenities, and age to get the most realistic benchmark. This is a great way to get an idea of what to expect for housing prices, however, note that there are other factors that go into a home's price, including the condition of the home.
Condition of the Home
Homes that are well-maintained, renovated, and upgraded can demand a higher price point than comparable homes without these improvements. Anything the previous owner has done to make their home more lucrative to future owners, warrants a higher asking price. If you're not afraid of doing renovations yourself, purchasing a home that requires some work can be a great way to save on your down payment and mortgage.
Doing your research to understand current market trends and conditions is an important step for both buyers and sellers. You want to make sure you're entering the market prepared and ready to make the most of any opportunity that comes your way. When considering buying a home this fall, be sure to give us a call at Clinton Wilkins Mortgage Team! You can give us a call at 902-482-2770 or get in touch with us here!