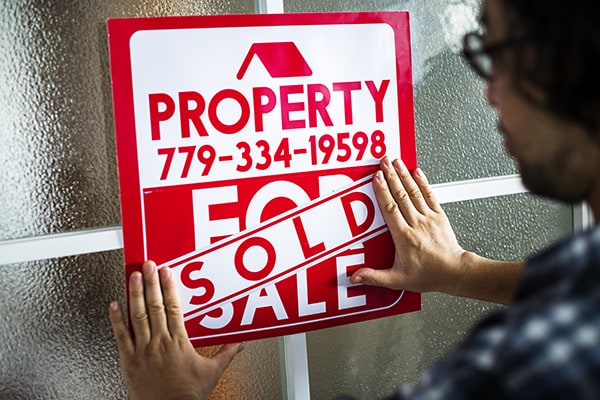 Things to consider before purchasing a home
New Year, New House?
Now that we are about halfway through January some of you may being reassessing your New Year's resolutions and wanting to give up on some of those goals that you set out for yourself this year. But what about goals and resolutions for your house? Did you have any goals on how you could give your house a little facelift? Maybe give the walls a fresh coat of paint? Maybe you've been thinking of moving to a new home all together! We've come up with a few things that you should consider before purchasing a home.
Things to consider before purchasing a home
First and foremost, while house hunting and homeownership can be exciting, it may not be feasible for everyone. When you are considering starting your house hunting journey, make sure you carefully consider all the costs that are involved. The Canada Mortgage and Housing Corporation (CMHC) suggests that your monthly housing costs, like your mortgage payments and utility bills, should not be more than approximately 30% of your gross monthly income. So, if your gross monthly income is $4,000, you should limit your monthly housing costs to about $1,200. Moreover, you overall monthly debts should not be more than 40% of your gross monthly income. This includes all of your debts, such as student loans, car payments, and mortgage payments.
Time to save
Once you've considered how much you can afford for a home, you should start to consider saving for your home. When buying a home, you will have to save up money for a down payment and for the upfront costs. There are many ways that house hunters can save money for their new home. You can use a Tax-Free Savings Account (TFSA) to invest money tax-free and withdraw from it without paying any taxes. Another way that helps first-time homebuyers be able to afford buying a home is by the Home Buyers' Plan. This allows first-time homebuyers withdraw up to $25,000 from their RRSP tax-free and put towards their first home. Homebuyers should focus on building up their savings and talking to their financial institution of an advisor about short-term investments and savings that are available to them!
Invest Wisely
Since owning a home is one of the biggest investments that you will make in your life, it is important that you understand the process and have someone helping you out that understands the process. Having a mortgage broker help you through the buying process can be a very valuable tool. Mortgage brokers have access to many different lenders and are able to provide you with more financing options. An unbiased mortgage professional will help you understand your options and find the one that best suits your needs.
Meeting with a mortgage professional before you start your house hunt can be a useful tool in finding out how much you are able to afford, too. They can help you get a mortgage pre-approval, which will show how much you are able to afford to spend on a home and you'll be able to lock in a rate in case they increase during your house hunt. When working with a mortgage professional, make sure you have your financial history and credit report ready for them so that they can help you out to the best of their ability!
If you are looking for more information on purchasing a new home, pre-approvals, or any other questions in your home-buying process, feel free to get in touch with us here!