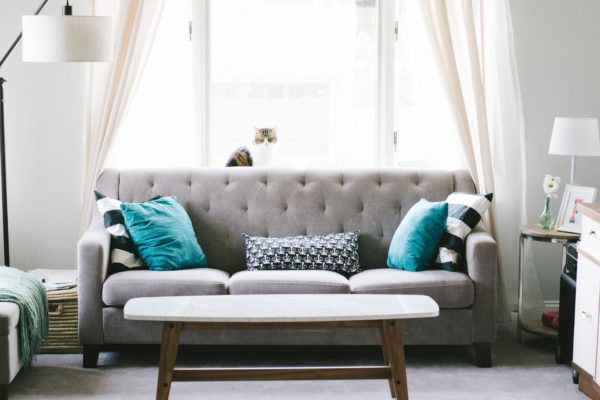 Up-Cycled: Halifax Homeownership FAQ
Can I Even Get a Mortgage in Halifax?
Absolutely. Maybe not today, and maybe not tomorrow, but with proper guidance from an unbiased mortgage broker and an adhered to a financial plan, many aspiring homeowners in Halifax experience success.
The first step to determining if and how much a borrower can qualify for is to find a mortgage broker in Halifax that they feel comfortable working with. Any broker worth their salt will offer a greater variety of rates than big banks; the best treat their clients as relationships instead of transactions.
One of the best ways to find a mortgage broker is, in typical Haligonian fashion, by word of mouth. Friends, colleagues, and family are a wealth of information and accolades when it comes to whom they prefer working with and are often eager to share their experiences.
Social media sites like Facebook are another great place to crowdsource local opinion. Find out who's hot and who's not in the mortgage brokerage industry.
Questions to Ask When Interviewing a Broker in Halifax
What type of mortgages do you offer?
What are the associated costs of doing business with you?
How long will it take for my mortgage approval?
Where do you get process your loans and get them underwritten?
The Documentation Required
Don't be intimidated by the hefty list if you can't find literally everything. There's no shame in leaving an initial mortgage consultation with a little homework to do!
Employment Details. T4 slips, personal income tax returns, Notice of Assessments from the CRA for the last two years, and a letter of employment from HR stating your position, length of service and salary.
Banking Information: Financial institution name, branch number, accounts, and balances.
Verification of Down Payment. As simple as a picture of an account where the moolah is currently waiting, or a letter from the family that says the money is a loan or a gift.
Consent. Lenders will usually confirm verbally and in writing that they have the consent of clients to run a credit history search.
List of Debts. The least exciting of the bunch, it's tempting for people to sometimes exclude a few items here or there, but this urge should be resisted. Credit histories show all money owed, and there's nothing to be gained by pretending otherwise! This list might include student loans, credit card or line of credit balances, car loans, monthly payments, arrangements and personal loans.
Copy of the Listing. Potential homeowners should bring the listing with them if they already know the Halifax home they want to purchase!
Copy of Purchase Document. Called the Agreement to Purchase and Sale. This important manila folder should be thick with details including the address, what's included, and the price, deposit, and down-payment the borrower agrees to.
Condo Documentation. If you're buying a condo you'll need to include the condo corporation's financial statements and status certificates.
Well and/or Septic Documentation. Rural homeowners will need to include the certificate for the well or septic tank if their property isn't on municipal water and sewer service in Halifax.
WAIT- Must I Read All of This?
Absolutely not. Some aspiring homeowners feel empowered by learning all aspects of the home purchasing process. Others realize too rightly they don't have the time to become sufficiently educated or too deeply engaged. If you're the latter, feel free to abandon this post immediately.
The number one luxurious side effect of working with an unbiased mortgage broker you trust is you don't have to become an expert as you already have one working for you. Book an appointment well ahead of your homeownership goals, however, for a financial tune-up to ensure you're in fighting form when it's time to borrow.
How Much Can I Afford?
As every Halifax millennial has heard this warning from their parents or borrowing predecessors. What you get approval for isn't necessarily what you can reasonably afford. Especially considering future lifestyle goals, like weddings, annual travel plans, unplanned unemployment, etc.
The truth that while there are many handy tools available online, it's easy to get overconfident when estimating your own financial prowess and ability to budget. If you've made the mistake of house hunting before applying for a pre-approval. It's now even easier to convince yourself you deserve that champagne house (even on your beer budget).
Speaking with a mortgage broker to determine a budget that is true to your holistic financial needs is a surefire way to avoid the old 'house poor' cliche.
What is the Minimum Down Payment (Can it be Lower)?
Currently, the minimum down payment required to purchase a home is 5%. We require you to prove you have the assets in place to pay closing costs. We cannot make it lower, but we can help you find a way to make it work!
What if I Can't Afford to Live Where I Want?
Okay, so not everyone in Halifax can afford to live at Bishop's Landing…or on the peninsula, even! That being said, the determination that has seen you stay in Halifax to make your life can be used in your efforts toward homeownership. Salt of the earth strength is getting you this far. It's worth speaking with a mortgage broker to assess your current standing and make a plan for the future.
Of course, your starter home might still be in Dartmouth though you hoped for Bedford. Or perhaps a charming bungalow off Joe Howe, instead of the downtown modern condo you envisioned. Regardless, Halifax has community and charm everywhere, if you adjust expectations and involve yourself.
What the Hell is Mortgage Insurance?
Mortgage loan insurance is required, by law, to ensure lenders against default on mortgages with a loan to value ratio greater than 80%. The premiums usually range from 0.50% to 7.0% and can add directly to the mortgage amount.
Stay tuned for more Halifax Homeownership FAQ!