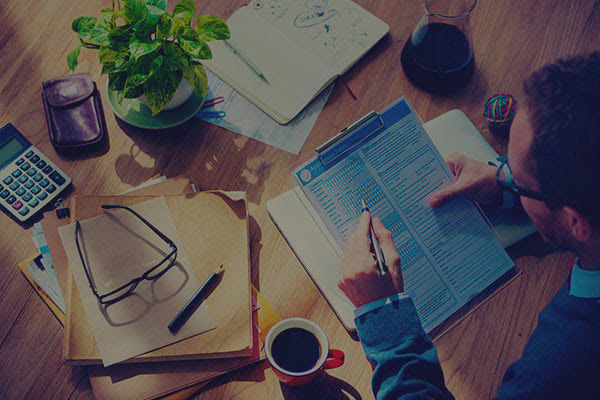 Documents to prepare for your mortgage appointment
Lists are almost essential when traveling or going camping. We check off items on our checklist before leaving for a trip to ensure we have the essentials. We don't want to end up in a foreign country or out camping without a toothbrush or change of underwear! When going to a meeting with your mortgage broker, it's helpful to create a checklist of items. These documents and items will be essential for you to get a mortgage. Your mortgage broker will inform you of the specific documents they will need, but this post will help you start to prepare early. Being organized knowing the documents to prepare will speed up the process. It will also allow the mortgage process to run smoothly and reduce headaches!
1. We would like to get to know you
Outside of learning more about your situation and building a relationship, we need to get to know you a bit better before starting the process. When going to your mortgage appointment, your broker will want to know who you are. Documentation and proof of identity I used to ensure you are who you say you are. Mortgage professionals will want to know personal information about your age, marital status, and whether you have children. Bringing a government-issued photo id, like your driver's license, will help prove your identity.
2. We will want to know a bit more about your income
For both an appointment for a mortgage pre-approval and the final mortgage approval, borrowers will have to show proof of income. The documentation for full-time salaried employees is straight-forward. Salary employees will need to bring proof of income from T4 slips, personal income tax returns, two recent pay stubs, and a letter stating your position and proof of employment. The letter of employment comes from the employer or HR department stating your start date, your current position, and salary.
Self-employed and commission-based incomes vary slightly in documentation to bring. You will need to provide financial statements from the business for the last two to three tax years. Self-employed will also need to provide the last two years' full tax returns, or "T1 Generals" and the business's financial activities. Whether you have a full-time income or are self-employed, proof of income statement is a useful document to bring to your appointment. It summarizes your income and deductions for the tax year. The documents to prepare for income and employment will vary, but it helps to determine how much you can afford. Your mortgage broker will tell you if there are specific documents to prepare that are not outlined here.
3. We want to know more about your financial situation
Mortgage professionals will want to know more about your assets and debts. Information and documentation can be provided to your mortgage broker through bank statements, cash reserves, and investment account statements. Proper documentation of your debts is also a vital piece of financial information to bring to an appointment. This can be through a list of the amounts owed and monthly payments to paying down the debt. Debts can be anything from student loans and car payments to credit card balances.
Proof of your assets helps prove that you have the funds available for a down payment on a property. Information about your down payment is important when applying for a mortgage. A first-time home buyer using the Home Buyers Plan will need to provide proof of withdrawal from their RRSP. A gift of money for a down payment will require a letter stating that the funds are not a loan and that they are a gift.
4. We want to know about your goals
Borrowers that have found a home before getting a pre-approval will need to provide details on the property. An easy way to provide some of the documentation a mortgage broker will need is to obtain a copy of the listing. This will provide information about the property, like the address and list price. A mortgage broker will also need the closing date and a copy of the Offer to Purchase agreement. The Offer to Purchase agreement should state what is included and excluded, the deposit and down payment, and the exact purchase price. Documentation on the appraisal of the home and inspection will also help mortgage brokers finalize the mortgage amount. The application will be reviewed when the documents are provided and be approved by a lender.
If you are just starting the process, you should think a bit more about your financial goals, and the type of property you are interested in. This could be as simple as deciding you want to purchase a condo, or having some examples of listings that you like. This will help your unbiased mortgage professional to help you plan the process and better understand what you can afford.
It's always best to start with an unbiased mortgage professional
Just like packing for a trip, it is important to double, and triple check your list of documents. This will ensure everything is filled out properly and that you don't leave something out. The last thing you will want is to show up to your appointment missing a document you need! Moreover, keeping all the documents in one place will keep everything organized. You know exactly where it is and can pull it out when you need it. The more documents you provide initially, the smoother and quicker the process will be. Your mortgage broker will let you know what documents you need ahead of your appointment, but this list will help you understand what documents to prepare in advance.
When looking to start the home buying process, give us a call at Clinton Wilkins Mortgage Team! You can reach us at 902-482-2770 or get in touch with us here!