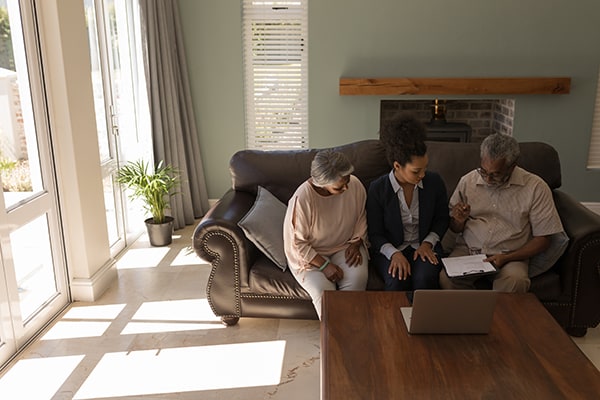 Is Halifax a Buyers or Seller's Market?
Buyers or Seller's Market?
All of us have somewhat of a competitive side for us. It comes out at different times when we are passionate about something or have a goal in mind. We may simply be walking on the sidewalk, but we feel the need to pass the person in front of us. We feel the adrenaline rush through our veins and can taste the silent victory inside of us as we pass them. When we make an offer on a place, we can sometimes get into a bidding war. We can get caught up in a nasty bidding war with other competitive buyers and it makes our adrenaline rush. Is it a buyers or seller's market?
What is a Seller's Market?
A seller's market is when there is a greater demand than there is supply. For instance, there are more house hunters looking to buy a house than there are houses on the market. When this happens, we often see multiple people putting in offers on a property, which leads to bidding wars. In a seller's market, the seller has the advantage. They are typically able to score a sale price that is higher than the list price. When many people are interested in the same property, they are more willing to go above the listing price to secure the property.
Canada's Housing Market
Overall, Canada's housing market is itching towards a seller's market. The Canadian Real Estate Association (CREA) looked at the more popular housing markets across the country. According to CREA data, 15 of the markets analyzed were sellers' markets and 10 of the markets were balanced. This shows that none of them were buyers' markets. Canada's housing market as a whole is seen as a balanced market while slowly moving towards a seller's market. Cities like Halifax are currently on the list as hot sellers' markets. Halifax is seeing home prices around $322,955 and a sales-to-new-listings ratio of 72%. In other words, there are more sales than there are new houses being put up for sale.
Nova Scotia's Housing Market
Nova Scotia and the Halifax housing markets have been edging closer and closer to a seller's market. There is a low supply of housing in Halifax, which can cause a seller's market as mentioned before. There has been a decline in the number of new sale listings in Halifax and an increase in the number of buyers. This will cause the prices to be driven up. When there is a low supply in housing, the number of buyers increases, which means that there will be multiple offers on properties. Low supply is housing is an invitation for house hunters to start dabbling in the market again.
Unleashing your competitive side can be an exhilarating and rewarding experience. With an increase in the number of buyers within Halifax and a low supply of housing, it is important to have a mortgage professional on your side. If you have the right team by your side to help you through the mortgage process, you can be seen as a reliable and desirable buyer. Give us a call at Clinton Wilkins Mortgage Team when you're ready to add a competitive touch to the home buying process. You can get in touch with us here.