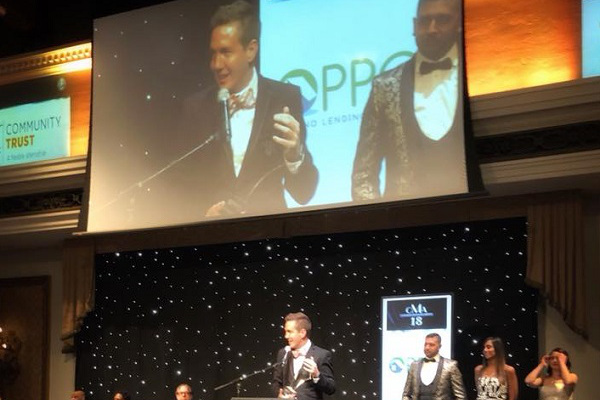 Press Release: Clinton Wilkins Named Mortgage Broker of the Year
FOR IMMEDIATE RELEASE
Halifax's Clinton Wilkins Wins Canadian Mortgage Broker of the Year (under 25 employees) in the 2018 Canadian Mortgage Awards
 Halifax, Nova Scotia — May 2, 2018 – Clinton Wilkins of the Clinton Wilkins Mortgage Team announced today that he has been selected as the Winner for Mortgage Broker of the Year (under 25 employees). At the 12th annual Canadian Mortgage Award, brought to you by Canadian Mortgage Professional magazine (CMP). CMP is the leading independent mortgage-focused magazine with more than 40,000 readers and subscribers. All who voted in the thousands to select finalists in 21 categories. Chosen among many for their stand-out services, high performance, and employee focus.
"Halifax and Atlantic Canada rarely compete on the national level." said Wilkins, adding "There are a lot of great things going on in Halifax specifically. Because our momentum is propelling us toward more success."
Over 600 attendees flew in from all over the nation to witness the live announcement of the nominees and winners. An expert panel of judges, chosen to carefully select from the nominees. The event was organized by Key Media, the publishers of CMP, and hosted by TV personality Jessi Cruickshank. Also, the event supports the Children's Wish Foundation.
"There couldn't be a better line-up of winners and finalists," said Jessica Duce, Project Director. "We're proud to acknowledge the achievements of those in the mortgage industry and give them the recognition they so richly deserve. We're already looking ahead to the 2019 Canadian Mortgage Awards … because we can't wait to do it all over again!"
For the full list of winners, visit Canadian Mortgage Awards.
About Clinton Wilkins Mortgage Team
The media recognizes Team Clinton consistently for their work with their clients as well as expertise in the mortgage lending. They are a leading team of professionals that are here looking out for your best interest. They work with a diverse range of industry-leading partners to offer you the widest range of lending options; giving you the advantage of shopping around and ensuring you're getting the best mortgage rate. Clinton Wilkins Mortgage Team also give back to the community when the opportunity arises. They work with Easter Seals and other local groups because it ensures their involvement.
 About Canadian Mortgage Professional:
Mortgage Professional publishes throughout the world with multiple editions. The Canadian edition has a monthly publication, with a readership of 10,000. Furthermore, the print edition is supported by MortgageBrokerNews.ca, an online industry hub offering daily news and business intelligence and e-newsletter sent daily to 40,000 readers and subscribers across Canada. Committed to delivering the latest industry news, opinion, and analysis; MortgageBrokerNews.ca takes a fresh approach to covering the need-to-know developments of the day from government and regulatory bodies. As well as platforms, underwriters and insurance firms, as well as industry service providers.
Contact: Clinton Wilkins
Email: clinton@teamclinton.ca