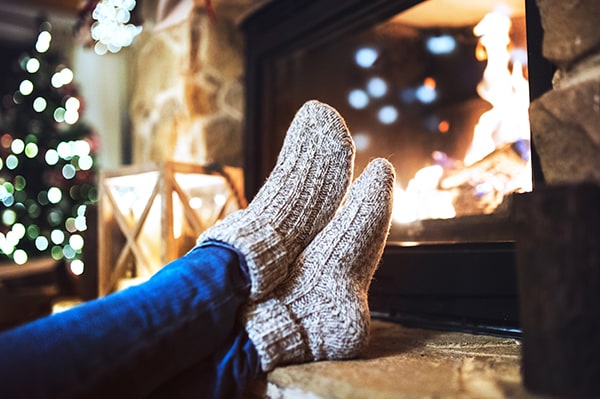 5 Renovations That Will Keep Your Style Hot This Winter!
Don't freeze out your style this winter. Just because Jack Frost is nipping at your nose, doesn't mean you can't focus your eyes on making your home better. Many people don't realize that you can still renovate in the winter. You won't be digging any ground for a pool or a new garden. You can do a lot of work indoors. Here are the top five renovations to keep yourself busy this winter.
5. Take it Easy. Take it Small.
This one may seem like a no-brainer, but many people feel like they can't do work on their home when the snow starts to fall. Take it one small step at a time and focus on just one room. This could be something as simple as repainting a room or installing a new appliance/machine. You could add in a wrapping station to try to stave off that back pain from all those Christmas gifts or install a Virtual Reality room to keep to keep the kids entertained for hours (allowing you to enjoy some more eggnog). Another project that could be taken on during this winter season is changing the lighting in any particular room. Adding new or replacing old lighting fixtures could be just thing to get your mind off the snowbanks and into the light.
4. Out of the Frying Pan, and Into the Closet?
Now that you are all heated up with the little upgrades, why not try a bigger project? Since many people spend a lot of times indoors during the holiday season, this would be a great time to clean out the closet. Remodelling and/or reorganizing a closet could be just the task to make more room for any gifts you may receive this year. You could do a full remodel by adding in new shelves, new drawers, new places to hang your ugly Christmas sweaters, and even a new full-length body mirror.
3. The Wonder from Down Under (The Stairs that is).
For this renovation, you're going to need to have a basement to start with because digging into the frozen ground will be near impossible. Have an unfinished basement? This would be the perfect time to finish up what needs to be done. If you have some time saved up for a holiday vacation you may want to try the DIY approach or hire someone to do the job. Have an already finished basement? You can start working on either redecorating or turning it into a more comfortable room. Do this by installing new flooring, lights, or appliances. You could also aim to impress any visiting family (you know the ones) by adding a home bar or pool table.
2. Turn the Loo into the Louvre.
A rising star on the renovation scene is the luxury bathroom or powder room. You can take your original bathroom and fancy it up with decorations, plants, or artwork (festive or not, your choice). You could also add luxury bathmats or shower curtains; even update your towels and colour scheme. The sky is the limit to how luxurious you wish to make it. On the other hand, you could go a little deeper by adding in new features such as new faucets and taps to help give your powder room an elegant touch. You may also want to add a new paint and colour scheme as well. A final touch would be to regrout the flooring or simply install new flooring.
1. The Classic Keep-Warm.
Now, what winter is complete without a fireplace? Spoiler alert: None! A fireplace is a staple for the winter in any home. Fireplaces also have come a long way since being the only way to keep your family warm, so you have many styles to choose from. You could get one that is non-functioning but completely decorative or get one that you can roast those chestnuts on.
Adding a new fixture like this is best done at the beginning of winter. This is especially true if you want to have it for the warmth. What if you already have a fireplace? Great question! You can always add some aesthetic improvements. Do this by installing a new mantle on top or adding small features. You could add coloured lights or speakers for music. You may also want to update its surroundings with new decorations or hooks (for some stockings to be hung with care).
For more ideas and advice contact us at the Clinton Wilkins Mortgage Team, and remember to stay warm and keep your style hot this winter!