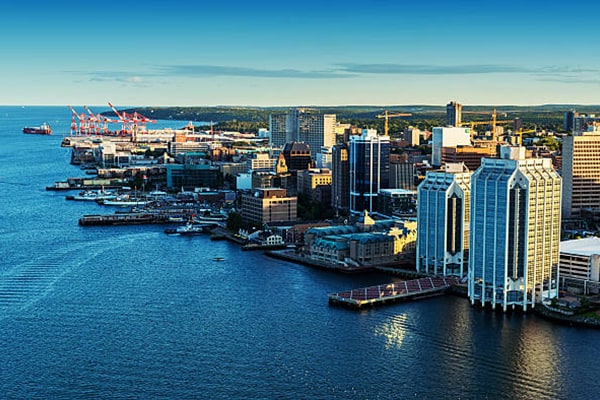 How does the Halifax Housing Market compare?
Have you ever had spicy food? When you take your first couple bites, the spice doesn't seem that bad. It's a tolerable heat, so you keep eating more and more. Then, all of a sudden, your mouth is on fire because the heat has just kept building up. The housing market in Halifax has been building up over the past few years, and now it's on fire. Housing inventory is low while the number of buyers has spiked, creating a spicy hot housing market.
Seller's Market
The housing market in Halifax has become a reliable seller's market. A seller's market is when the demand for a product, like housing, is higher than the supply. In other words, more buyers are looking to purchase a house than there are available houses on the market. We have seen a decline in the number of new sales listings, but we've seen an increase in the number of buyers. This is helping drive real estate prices up. More buyers are interested in a property, which can cause bidding wars. A seller's market can allow for the sale price on a home to be higher than the list price, or at least the lowest price a homeowner is willing to accept on the property.
What's influencing it?
A few influences are playing into Halifax's housing market heating up. One of the more significant reasons for the housing market heating up is that mortgage rates are stabilizing. Both 5-year variable rates and 5-year fixed rates are hovering close to each other. In the past, we've seen a big difference in a 5-year fixed rate and a 5-year variable rate. Moreover, many people are moving from out west to Nova Scotia. Halifax is on the list of Canada's ten healthiest housing markets with a sales-to-new listings ratio of 74. Comparably, Toronto is on the list of Canada's ten weakest housing markets with a ratio of 53.8. Houses out west in cities like Vancouver and Toronto are incredibly expensive, making it less desirable for borrowers. Homes in Nova Scotia are significantly cheaper, which is making it a more desirable option for purchasing a house.
More buyers from outside Nova Scotia
We are also seeing an influx of house hunters coming from outside of Nova Scotia and Canada. Halifax sees a steady migration growth, with a significant increase in the population of young adults. In just this year there has been an increase of over 30% in users on local real estate websites. These stats represent approximately 40,000 non-Canadian users looking at houses. Considering there's an average of only 12,000 residential properties for sale in Nova Scotia each year, there is a significant increase in demand for housing. In other words, we see a boost in the number of sales while the number of new listings remains low.
With a hot market like we are seeing in Nova Scotia currently, there's more of a chance that buyers will get sucked into a bidding war. Knowing how much you can afford, and getting a pre-approved mortgage can make you a more desirable buyer. When you want to have the upper hand on other buyers, give us a call at Clinton Wilkins Mortgage Team. You can get in touch with us here.