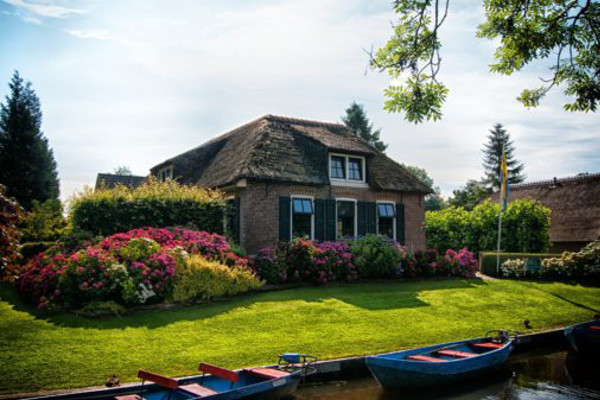 Renew Your Life
While we are in the midst of summer and participating in outdoor activities; we come to appreciate mother nature more and more. The "Green" fad has no longer become just a fad and has become a lifestyle. "Green" has grown and grown in the past couple of years. With emerging designs and technology, there are many ways that you can renew lifestyle to make it a little greener.
LEED The Change
LEED homes are different than "green" homes. LEED-certified homes are green from top to bottom and inside and out; it is all-encompassing. Rather than focusing on one aspect that will make the home greener, a LEED home is exemplary in all aspects. It is exemplary in air quality, building materials, water use, land placement, the overall use of the house, and energy efficiency.
In an attempt to reach all possible LEED projects, there are 5 different rating systems. A home can be rated under Building and Design, Building Operations and Maintenance, Neighborhood Development, and Homes. Now, it doesn't stop there! There are 4 different levels of certification for LEED homes- Certified, Silver, Gold, and Platinum. Houses earn credits for specific items, projects, or additions and the number of credits that a house gets will equal the level of certification that a house receives.
Making a home LEED certified can become costly, extensive, and messy, with some projects requiring a total gutting. If you are considering making your home LEED certified, it is best to find a properly certified LEED consultant that has an in-depth knowledge to help you acquire certification for your home.
Healthy Homes, Healthier You
Research has shown that green buildings have a tremendously positive impact on both mental and physical health. Making use of natural lighting, improving the indoor air quality, and using eco-friendly materials will all lead to better health, happiness, and productivity.  Moreover, using low- or zero-VOC paints and materials can help eliminate respiratory and immune system distress that is commonly associated with traditional buildings. Consumers are becoming more aware of the problems associated with toxic materials, and are pushing for an ingredient list on products. A list of databases that have green products can be found here.
A Smart Home is a Green Home
Making your home smarter is another great way to create an eco-friendlier living space. With technology constantly advancing, there are some pretty cool products that can help reduce your home's energy consumption. Smart thermostats allow regulation through a mobile device, such as a smartphone. The air conditioning or heat can be turned down when you are at work; then be turned back up just prior to your arrival. Just like a smart thermostat, smart lighting you can program it to turn on and off during certain times of the day to help reduce energy consumption.
Living Large
The tiny house movement has gained more traction in recent years due to the idea of living a simpler and eco-friendlier lifestyle. Tiny houses not only use less energy, but they also reduce the amount of money spent on bills every month. 86% of the total environmental impact of any house is due to its energy use, which includes space heating, water heating, and lighting.
The average house consumes 12,773-kilowatt hours annually, while a tiny house only consumes 914-kilowatt hours per year! Since a tiny house is smaller, it also uses fewer materials to build. A tiny house only requires half of one truckload of lumber to build; while an ordinary house uses an average of 7 truckloads. Not only does this mean a tiny house uses less lumber; it also uses less fuel to transport the materials. Furthermore, it is easier to build using recycled and environmentally friendly materials. You can make a lot out of recycled, re-purposed, and salvaged materials with a tiny house!
Looking to renew your home and make it happier, healthier, and greener? We can help you look at financing, and make your life a little greener! Renew you and contact us by clicking here!