The Team
Organic and gluten free, the TeamClinton consistently delivers fresh solutions for clients looking for something more locally sourced and authentic than the same tired choices (cough, Big Banks, cough cough).
Forged in the depths of Clinton's basement home office in Halifax over a decade ago, TeamClinton attributes their rise to the top to a simple core value: empowering clients through superior interpersonal service.
With offices at 99 Wyse Road, Dartmouth & 489 Main Street, Kingston, TeamClinton can't wait to personally show you the stellar service that has rocketed them through the ranks at Centum, as well as the industry and client accolades that line their walls.
Tenacious in his desire to provide the best possible counsel for clients (as opposed to his company's bottom line), Clinton brings over a decade of experience living his personal ethos of success through superior customer service. Focusing on meeting the financial needs of clients through sourcing customized solutions, Clinton's ferocious hunger for client satisfaction can be neither satiated nor matched.  For more about Clinton, please check it out here!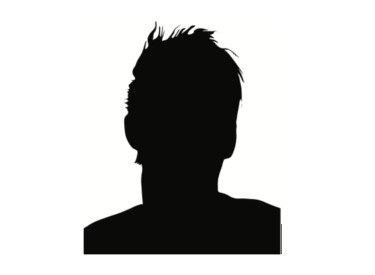 Brian Wilkins
Heading up TeamClinton's Kingston office, Brian has been at this a long time, and remembers a time when there was just one type of mortgage. Today, he prides himself on taking the time to discover the needs of each and every client, helping them navigate today's more complex mortgage market, and draw on his accumulated years of experience to provide the best advice possible.
Amanda Spriggs
Amanda joins TeamClinton following a reasonable number of years as a free agent in Halifax's bustling communications/public relations industry. Though her heart is devoted to Dartmouth, she's made her home in Eastern Passage and can't imagine living elsewhere. A practicing advocate for animal welfare and good pizza, Amanda is a board member at Bide Awhile Animal Shelter and recommends Salvatore's in Halifax, Shannon Dough in Eastern Passage, and Revana's in downtown Dartmouth.
You can contact Amanda at 902-482-2770 or amanda@teamclinton.ca!
Anne Fisher
Possibly one of the kindest people you will ever meet, Anne is a recent and stellar addition to TeamClinton. Anne comes to us with a career's worth of experience in office administration, her previous role making her mark in the insurance industry. The first of many smiles you'll see when you visit TeamClinton, Anne is an addition to our team we continue to be awed by.
You can contact Anne at 902-482-2770 or anne@teamclinton.ca!
Alex joined us recently as a mortgage adviser. Although new to the Halifax area, he has been working as a broker in the busy Toronto for over a year. His education in finance, passion for helping clients, and overall great personality has made him a great addition to our team. For more information about Alex, click here!