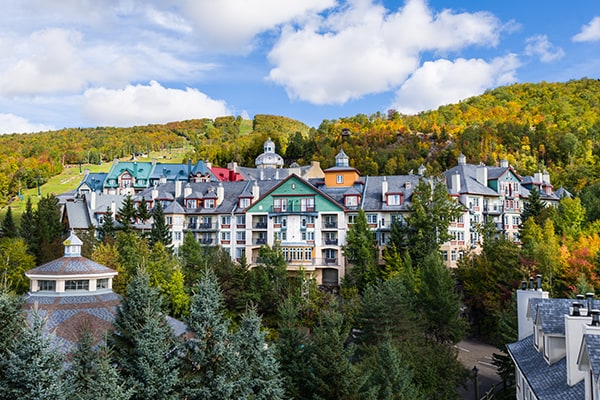 How do you choose between a Condo and Freehold property?
Condo and Freehold, how do you decide?
You may be sitting in you living room reading this right now. If you're in a condo you may have just gotten out of an HOA meeting discussing problems in your community, but didn't come to a conclusion on how to solve those problems. You feel restricted by rules in the community and you debate if staying in a condo it worth it. If you're in a freehold house, you're constantly maintaining your property. During the summer you're mowing your lawn and during the winter you're shoveling snow. You wonder if owning a freehold property is worth the constant maintenance. Both condo and freehold properties are great but choosing which one is right for you can be tough.
Condo Conundrum
Condominium living can be a fantastic option for buyers. Residents of condos generally have fewer repair and maintenance responsibilities than those in freelance homes. Maintenance fees that owners pay typically cover a wide range of expenses like roofs and windows. For residents that may not have the funds to shell out thousands of dollars to fix a roof, this can come as a relief. They also have access to on-site amenities like a gym, which is great for those that have busy schedules and don't want to trek it all the way to a gym.
Owners of a condo have voting rights and can be elected onto the board of directors. This allows them to voice their opinions and have a say in the running of the condo corporation. One of the bigger wins of condo living is that fact that most corporations take care of exterior amenities like clearing snow and garden maintenance. Hello never having to shovel snow ever again!
Condo Dreams
While condominium living may sound like a dream, there are some downfalls. Owners may be victims to rising maintenance fees over time, which they may not be able to afford. Higher maintenance fees can also have a negative effect on the resale value of the property. Additionally, the community is only as good as the management. Communities that have good management will be well run and carefree. Poorly managed communities could end up being disastrous and have problems with timeliness of repairs.
For those that cannot afford owning a freehold home in a neighborhood they want to live in, condo living is perfect. It is a more affordable option for homeowners and allows them to live in more expensive communities. If you travel a lot or have a busy schedule, you can benefit from condo living. You won't have to worry about the same upkeep or maintaining the exterior of your home.
Freehold Fix
Freehold living means that owners will be free from a lot of the restraints that condo living has. The home residents live in won't be a part of a condominium corporation, which means that they own the property in its entirety. They can change the interior and exterior to make it their own. Want a bright pink home with yellow trim? Go for it! Freehold homes also mean that owners don't have to pay monthly fees. But, because of the absence of homeowner fees, freehold homes tend to be priced higher. Moreover, they tend to be in greater demand and appreciate faster than a condominium.
While freehold homes offer owners more freedom with what they want to do with their property, there are a few downsides. Because homeowners outright own the property, they are responsible for any repairs and maintenance of the property. They're also responsible for mowing their lawn, raking leaves, and shoveling snow. Freehold homeowners aren't protected by condo rules, so if neighbors are a problem it automatically becomes a police matter.
Is it right for you?
Freehold homes are a great option for many homeowners. Owners that want more freedom of a house without forking out the money for an average house, freehold houses are amazing. First-time homebuyers who want a property that will appreciate in value over time and that they can move up from in a few years would benefit greatly from a freehold property.
Both condominium living and freehold properties have amazing benefits for homeowners. For those that live busy lives and may not be able to keep up on the maintenance would benefit from a condo. For those that want more freedom and the ability to move into an average house one day would benefit from a freehold property. When you're ready to look at financing options for freehold homes and condominiums, give us a call at Clinton Wilkins Mortgage Team. You can get in touch with us here.