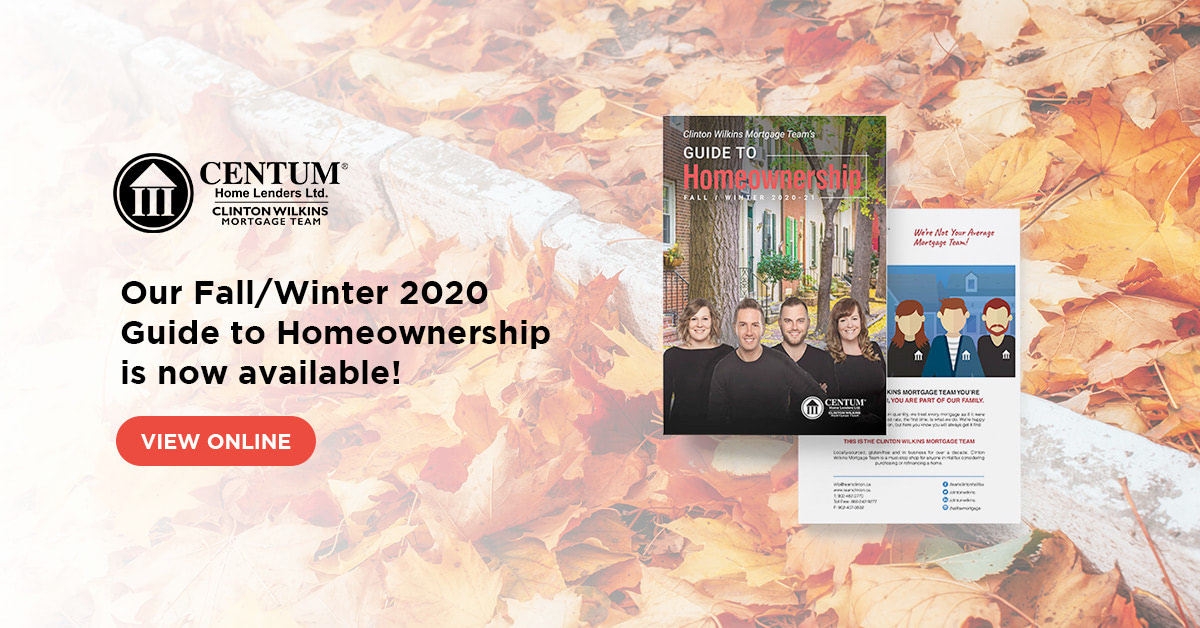 It's time for our Fall/Winter 2020 Guide to Homeownership!
It's hard to argue that fall is here. The weather is getting cooler, days getting shorter, and the leaves starting to fall off the trees. It's time to dig out your jackets and sweaters and start to bundle up in the evenings. Fall means one other thing… Our latest Guide to Homeownership is now available!
What's new in the Fall/Winter 2020 edition?
In the Fall/Winter 2020 Guide to Homeownership, we put on our thinking caps. We wanted to make sure we tailored our topics to the changing needs of our community. 2020 has not gone as any of us had planned, and consumer needs have changed.
We answer many questions, like whether there is a best time to refinance your mortgage, how mortgage brokers can help you on your journey, and much much more!
How do I get a copy?
Earlier this year we made it even easier to get a copy. You have more ways to get your copy of the Fall/Winter 2020 Guide to Homeownership. You can view it online on our website, download a PDF copy to read on your tablet or computer, and you can even order a copy to be mailed to you, free of charge! To review your digital options, be sure to check out the guide page here.
You will also find the Fall/Winter 2020 Guide to Homeownership at select retail locations across the HRM. Keep your eyes out for stands at local grocery stores, pharmacies, and independent retailers across the city!
How can I get in touch?
Our goal is to continue to offer insight into the real estate and mortgage industry and we love to hear feedback from our community. If you have any questions, topics you would like discussed in a future edition or would like to get more information, you can give us a call at 902-482-2770 or get in touch with us here!
Be sure to get your copy online here, and reach out anytime if you have any questions related to your mortgage!