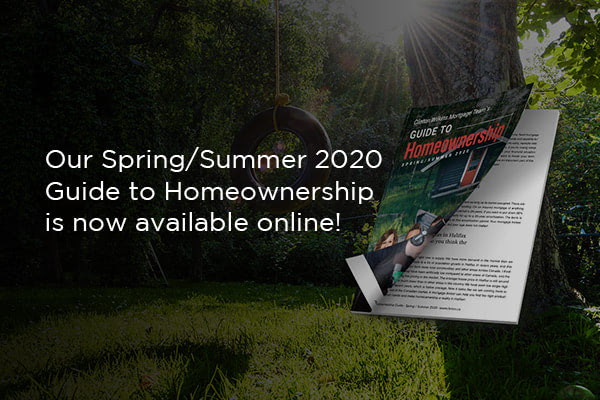 We're back with our latest Guide to Homeownership!
As we head into spring, we notice the change in weather. The days are longer, and the temperature warms up. We start to spend more time outside and plan weekend road trips. Our road trips consist of expertly crafted playlists for us to sing along to during the commute. We also map out an itinerary and directions for our commute and places we want to visit. We put a lot of thought into how to make the most of our trip and time. We read blogs, go on Reddit boards, scour TripAdvisor, and comb through yelp reviews. We take the advice of those who've visited places we're researching as a guide of what to expect.
Springtime is also usually when the market starts to heat up. Just like when we plan for a trip and make a guide, we've created a guide to homeownership this spring. We've compiled tips and tricks to make homebuying and the journey of homeownership easier for you this spring!
First Two Stops!
The first couple of stops on our road trip are already here. Condominiums are quite a hot commodity in Halifax at the moment. There are many new condominium buildings popping up around the city. They offer homeowners a variety of amenities and perks that they might not get with a house. Halifax also has many condominiums that are up for sale from previous owners. Both new and resale properties offer homebuyers advantages. Pre-owned condominiums are typically larger square footage but may have outdated features. New properties may be smaller but come with all the latest appliances and features. We will talk a bit more about what we expect for the 2020 Market in Halifax.
Spring means that the weather will start to heat up. The weather will start to get more humid and you'll experience that nice "sticky" feeling. This can raise the debate for whether it's worth investing in A/C. Air conditioning units cool the internal temperature of the home by removing heat and moisture. Air conditioning units also add value to the home, which is beneficial during resale. Units can come with a hefty price tag but can add value to the home and save homeowners money.
The Anticipation Builds
As we carry on with the road trip, the excitement for what's to come builds. As always, spring is a good time to clean up and get things in order after the winter months. With ample time on our hands, now can be the perfect time to get a head start on your garden. This can extend indoors to getting an early start on spring cleaning. Organizing and purging items that are no longer serving you a purpose is a must during your spring cleaning. Make Marie Kondo proud this spring by finding what items serve you a purpose and bring you joy!
The Financial Side of Things
Moreover, we will look at projects you can get started with this to improve your home's value. Keeping projects and tasks simple will add value without breaking the bank. These improvements can also be done during this period of "social distancing" and spring break season. You'll be able to improve your home's value while staying busy and sane! It sounds like a win-win. In this issue, we will debunk a few common mortgage myths and talk about debt consolidation.
Just like a guide can help on the next road trip, our homeownership guide will help you with everything home-related! Get your copy online here!. When considering purchasing a home, give us a call at Clinton Wilkins Mortgage Team! You can give us a call at 902-482-2770 or get in touch with us here!