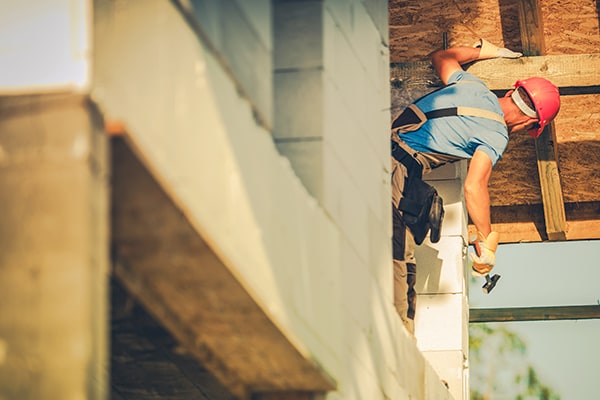 What are the advantages of new home construction?
Looking for that new home smell
How many of you LOVE getting new things? When we get new appliances, they come wrapped in that blue protective tape. This gives you the sense of satisfaction when we peel it off and see the shiny new surface. Other times when we get new items- whether it's a new outfit or a new computer- we can't wait to break it in and use it. We feel impatient and HAVE to use it as soon as possible. We are seeing new housing developments popping up right, left, and center in Halifax. Some of you are just waiting to get your hands on one of these brand-new properties and "break it in". So, what kinds of new home construction can we expect to see and what are the benefits of a new property?
Benefits of New Development
One of the biggest decisions you have to make when choosing a home is whether to build or to buy. You get a few key benefits when you choose a new home construction. When you buy a new home you can look forward to less maintenance needed than with a secondhand home. When you buy a home in an established community, there are often unplanned repairs needed to maintain the property. Who wants tacky outdated wallpaper or foundation problems?
New home are often fitted with more efficient appliances and materials. The benefit is that you may not need to do any repairs for a while. New homes are also held to a higher standard energy efficiency wise. New development will be fitted with new plumbing and electricity. This means you will most likely be in the most energy efficient neighborhood. Homes are also generally built with eco-friendly materials. Which could allow you to save money on utility bills and help save the planet!
New Developments to Expect
There are plenty of new home construction popping up all over the HRM and surrounding areas. When we go for a walk downtown, we can expect to see many different apartment buildings being built. When we go a little further out of the city into Bedford, we can expect to see large single-family homes and townhouses. Many of the developments we are seeing are emphasizing the value of community and outdoor lifestyle. In a central location overlooking the Halifax Harbour and Bedford Basin, Rockingham South offers homeowners with close amenities and access to highways. Areas like The Ravines of South Bedford offer homeowners a choice between single-family homes and townhouses. Properties have access to walking paths and ponds for a little escape from the city. Apartments being built downtown Halifax are emphasizing luxury amenities like on-site retailers and fitness facilities.
Affordable Housing
You may be worried about the cost of housing in Halifax. Many of the properties being built are starting around the mid $300,000's. Many of the properties are on spacious lots and offer homeowners a variety of important amenities like close proximity to schools and shopping. For the price of the properties being built, homeowners are getting the best bang for their buck. Those still worried about affordability can look forward to properties being built just outside of the city in communities like Porters Lake. These communities are also taking into consideration older homeowners and providing units catered to their needs. You will find more options by looking at some of the areas surrounding Halifax and Dartmouth.
When you're ready to break in a brand new property and peel off that bright blue tape off of all the appliances, give us a call or get in touch with us here.