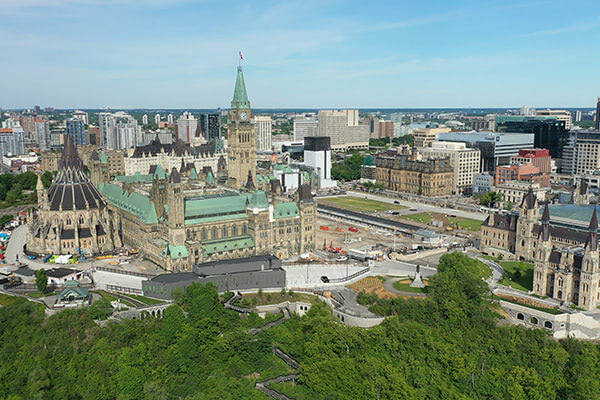 What will tomorrow's BoC announcement mean for you?
On March 2, the Bank of Canada is set to hold its second interest rate announcement of the year. The bank is widely expected to increase the overnight rate at tomorrow's meeting. If you're not sure what this means, or what it could do to your mortgage, we thought you might benefit from a quick refresher on the most important points. Here's what you need to know in preparation for Wednesday's BoC announcement.
Understanding what rate increases are
The Bank of Canada is largely responsible for keeping an eye on the economy and the Canadian market. This means maintaining interest rates, and increasing or decreasing them when inflation gets too high or low. In the housing market, interest rates influence the cost of borrowing, and of course, how much monthly interest borrowers pay on mortgages. Low rates mean borrowing is cheaper and keeps the economy moving, while higher rates slow things down to avoid too much inflation. 
The bank lowered the overnight rate to 0.25% in March 2020 to help keep the economy moving during the pandemic, and an increase tomorrow would be the first since then. It's likely we will see more than one increase this year to get back to target levels, but the bank needs to raise rates slowly to avoid triggering a recession.
Why it's time for a rate increase
Rate increases mean borrowing becomes more expensive and more difficult. For borrowers looking for a cheap rate, these hikes will prevent them from borrowing money as easily. However, rate increases keep the economy in check and keep certain markets from flying out of control. As the housing market has become nearly unattainable due to high demand and huge price increases, rate hikes will try to put a cap on this demand and bring price increases back down. 
Keep in mind that with a market this competitive and busy, one rate increase is unlikely to deter buyers or lower prices. Canada's housing shortage issues will keep this market competitive, at least until the bank introduces more rate increases and housing starts pick up. In the meantime, tomorrow's BoC announcement is expected to get the ball rolling on this process.
What will this mean for your mortgage?
The answer depends on your current mortgage situation. If you have a fixed rate mortgage, you won't be impacted by any rate increases. Your terms mean even when interest rates increase, your monthly payments do not. Your payments don't change unless you refinance or renew your mortgage. If you have a variable rate mortgage, it's a different story. When the overnight rate increases, lenders raise their prime rates. Since your variable rate depends on the prime rate, you may see an increase in your monthly payments as well. If you don't have a mortgage yet and you're in the market for a home, you will probably notice higher rates when you go looking for your mortgage approval.
The overnight rate and its effects on your mortgage can be confusing, but we're here to help make it simple. If you have any questions about your mortgage, get in touch with us at Clinton Wilkins Mortgage Team! You can call us at (902) 482-2770 or contact us here.