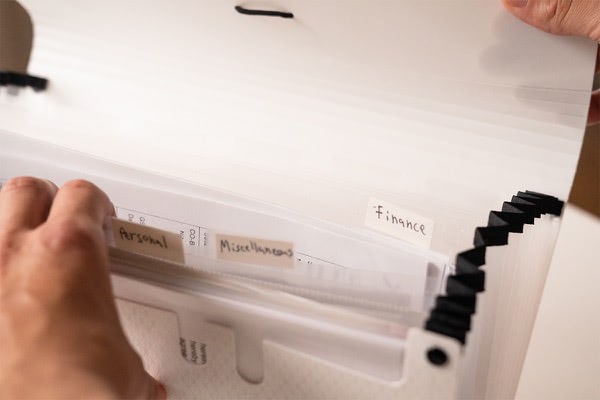 A refresher on the benefits of a pre-approval
A mortgage pre-approval is one of the most important parts of buying a home. At first glance, they might seem unnecessary and maybe even a waste of time. After all, they're not technically required to buy a house, so why bother with the extra work? However, don't underestimate the power of a pre-approval! When it comes to helping you get the mortgage and home you need, pre-approvals are a huge stepping stone that can put you ahead of other buyers. Here are some of the top benefits of a pre-approval, and some additional information to know about this process.
Buyers with pre-approvals are more trusted
A pre-approval gives lenders and sellers a glimpse of your financial situation. If your finances are in order, this works in your favour. Getting a pre-approval requires lenders to review your income, debts, and assets. This means you can prove that a professional has examined your financial situation, and tentatively approved you based on it. This is a sign to sellers that you are a capable and trustworthy buyer who they can take seriously. You are guaranteed to look more appealing compared to a buyer without a pre-approval who has no support from a lender.
You know your borrowing power
One of the main benefits of a pre-approval from a buyer standpoint is knowing where you stand in the market. Getting a pre-approval means you now have a good idea of how big of a mortgage you can secure, which opens up tons of opportunities for you. This means you know the size of your budget, what your monthly payments will be, the amount of your down payment, and so on. Knowing your borrowing power also helps you decide which neighbourhoods and housing types you should focus on. It narrows down your search to homes that fit your financial situation so you don't waste time looking at homes you can't afford. You can adjust your down payment or home budget if necessary based on your pre-approval.
Pre-approvals speed up your buying process
Once you have a pre-approval, getting a mortgage is a faster and easier process since lenders have already verified most of your financial information. This is handy when you're competing for a home with other buyers and need to move fast. In this market, you may only have a day or two to submit an offer on a home, and your offer will look more appealing if it's accompanied by a pre-approval.
There's no commitment necessary
The great thing about a pre-approval is that it doesn't tie you to one specific lender. Just because you've been pre-approved by one lender doesn't mean you need to use them for your mortgage. You can shop around and visit different lenders to see who has the option that works best for you. Better yet, you can work with a mortgage broker, who will do this work for you! This gives you much more freedom than you would have without a pre-approval. If you don't get pre-approved, by the time you find a home you want, you might end up in a time crunch where you need mortgage financing as soon as possible. In this case, you won't have the luxury of exploring different lenders.
Are pre-approvals required?
There are endless benefits of a pre-approval, but do you actually need one? Technically, pre-approvals aren't mandatory. However, they are very important to buyers, especially during a seller's market and for first-time buyers who may not know what they qualify for. Sellers and lenders place a lot of value on a pre-approval. They aren't legally required, but they're pretty much mandatory if you want to be taken seriously as a buyer. 
Who grants pre-approvals?
You can get a pre-approval right from a lender, or you can work with a mortgage broker. Brokers don't provide loans themselves, but they can take all the necessary information from you and pass it to lenders for a pre-approval. Whoever pre-approves you will go through your finances, debts, assets, and income, and give you an estimate on the highest mortgage you can likely secure. Of course, a pre-approval isn't the same as a mortgage approval. Here's what you should do after you secure your pre-approval.
Questions to ask
It's important to ask lots of questions during the pre-approval process — don't be shy! You need to understand what a lender is telling you so you know how to move forward with the mortgage approval process. Here are some questions you can ask:
Does my pre-approval expire?

How do I ensure I will be approved once I find a home I want?

What's the maximum amount I can afford?

Will my closing costs vary with the cost of my home?

What will my monthly expenses be if I have a ($ amount) mortgage?
There are many benefits of a pre-approval, and virtually no downsides to this process. While it may seem like one more extra step, it can save you lots of time and stress when you start house hunting. Best of all, we're here to help make the process even smoother for you! Mortgage brokers are committed to making the home buying experience as easy as possible for the client, including securing your pre-approval.
If you have any questions about getting pre-approved for a mortgage, get in touch with us at Clinton Wilkins Mortgage Team! You can call us at (902) 482-2770 or contact us here.