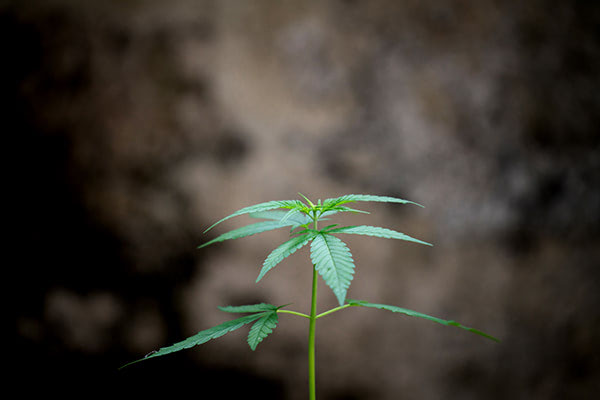 Cannabis and your mortgage, it could cost you some green
As you walk down the street, you can often find yourself greeted by the smell of someone smoking cannabis. Some take a more "traditional" approach to "lighting up" by smoking a joint, while others may choose to use a vape product. Either way, the pungent aroma that wafts through the air is a telltale sign of what someone is smoking. Indulging in the recreational use of marijuana can seem like fun at the moment but can have some potential side effects. Besides the obvious high and red eyes that you get from smoking weed, smoking or growing may have an impact on your mortgage application when buying a home. In this blog post, we talk about cannabis and your mortgage.
Growing can affect your appraisal
The impacts of weed can go beyond showing a lender whether you're a high-risk borrower or not. Growing marijuana on your property can also impact someone's borrowing capabilities. When buying a home, the buyer and seller agree on the price of sale for the property. After they've agreed on a price, the bank will send someone to appraise the property. This is to ensure the borrower isn't paying or asking for more than what the house is actually worth.
For example, let's imagine that a buyer and seller agree upon the terms of a sale of a property. The seller is growing weed in the basement of the property and has quite the setup. Whether they realize it or not though, damages have occurred as a result of the growing. The appraiser comes in to evaluate the property and notices the damages. The appraisal comes in lower than the price agreed upon, and notes that there were signs of growing cannabis. The lender may not finance this mortgage and the seller might need to invest money in getting the property back up to normal standards.
Growing can cause damages
If the seller is growing marijuana in their house, there is a risk that it causes damages to the home. Damages can lower the value of the home. This can then impact the appraisal value and how much a bank is willing to lend the borrower. Realtors are required to disclose whether or not a property was a "grow-op." Households are allowed to grow up to 4 plants legally- per household, not per person. This can be if it was a "grow-op" at one point, or currently is one. Growing marijuana on the property can also cause a few different problems when selling a home. 
The growing of cannabis indoors can cause a few different airborne issues. Growing can cause damages like water damage, mold, or issues electrically. Damages caused by growing can hurt the property appraisal. This can also create issues when you go to get approved for a mortgage on the property.
Lenders don't want to finance "grow-ops"
Many conventional lenders will also not consider financing properties that appear to be "grow-ops." Whether the "grow-op" is current or something in the past, many conventional lenders will reject them. Private lenders may take on properties that were once, or currently are, "grow-ops." For unconventional lenders, financing a property that was a "grow-op" is lengthy and a lot of paperwork. The property must be in an acceptable condition and remediated or restored to the previous condition.
The home may need to be tested for environmental and air quality using the strict standards laid out by the lenders. The property will also need documentation from the municipality stating that it is suitable for occupancy.  Additionally, the borrowers will need legal advice stating that the property was a former "grow-op" for marijuana. They will also be made aware that the work to remediate the property doesn't guarantee the property will not have complications in the future.
Insurance companies and coverage for cannabis
Furthermore, if borrowers plan on growing on their property they may be met with insurance complications. Many insurers will not cover damages caused by growing marijuana. If you make a claim to your insurance for damages caused by growing marijuana, you may not be covered. Your insurance company may ask whether or not you plan to grow on your property. If the insurance company refuses to approve your policy, the lender will not approve your mortgage application.
The legalization of cannabis can come as a relief and joy to many. There are many uses for cannabis in the medical field and the stigma surrounding it is becoming less and less. However, there may be some hidden side effects to the use of it. Growing weed can cause damages to the property and lower the appraisal value. Properties that were once used to grow marijuana, legally or illegally, also may not be considered with a conventional lender. Borrowers are more often than not sent to an unconventional lender. There are a lot of things you need to think about when it comes to cannabis and your mortgage. Lengthy paperwork and testing of the property must be done to ensure the condition of the property meet environmental and health standards. 
When looking to start your mortgage application, come and say "high" to us at Clinton Wilkins Mortgage Team. Give us a call at 902-482-2770, or you can get in touch with us here!