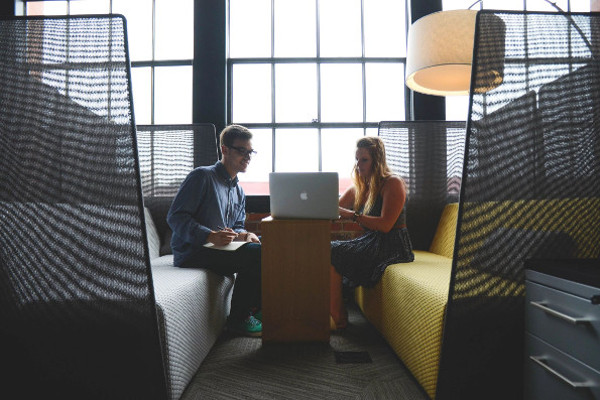 Realtor Tips to Home Buying
Purchasing a home can be intimidating, but it doesn't have to be. If you are in the market to buy a home, there are a few things you need to know.  How do I choose a Realtor? Is there anything I should be aware of in the neighborhood I want to buy in? How much is this going to cost? Where do I start looking? We've got you covered with some tips on starting the process.
Research Your Realtor
Let's do a little comparison. The standard cost of a movie ticket is $11.99. In 2016 the average sale price of a home in HRM was $275,000. Typically speaking, when we make the decision to go watch a movie we'll spend time reading reviews online from people who have already seen it, previewing the trailer, asking our family and friends for input, etc. However, when it comes to purchasing your home, the single largest purchase you will ever make, most tend to forget to flex those same investigating skills when choosing a Realtor. When selecting a Realtor some key things you should know are:
How long have you been in business?
What is your experience and education?
How many homes have you sold last year?
Which neighborhoods do you primarily work in?
Do you work on your own or as part of a team?
How can you connect me with other professionals? (Mortgage Brokers, Lawyers, Home Inspectors, Insurance Agents)
Do you have any references?
Neighborhood Knowledge
It's imperative your Real Estate Agent has extensive knowledge of the area where you will be buying or selling a home. Are they actively working in the area? Have they listed and sold homes there before? A representative familiar with the neighborhood will be able to provide you suggestions that suite your personal preferences and point out deterrents such as upcoming developments, etc. An agent who typically sells rural property may not be best suited to help you purchase a condo in the downtown core and vice versa.
Closing Costs
Closing costs can be expensive and it's important to be aware of them in advance. These expenses are out of pocket and will not be covered for in your mortgage. Having the correct education and preparation will help lessen the apprehension. Here are a few things to be aware of:
Municipal Deed Transfer Tax – This is the big one. Within HRM the costs are 1.5% of the purchase price of your home.
Legal Fees and Disbursements – This includes a title search, registration of the deed, reviewing all documents and relaying info to the buyer, handling, transfer, and distribution of funds. $800.00-$1200.00.
Mortgage Insurance – 1.75%-3.15% of the mortgage amount depending on down payment.
Mortgage Interest Adjustment -The interest on your mortgage between closing day and 1st day of the next month.
Adjustments – Fuel, Propane, Property Taxes, Condo Fees – Up to 6 months property taxes on the assessment value of the home (not the purchase price). Annual Property tax is 1.26 percent of the assessed value.
Home Insurance: $600.00 – $2500.00 due before closing.
Home Inspection – Preformed within a week of the accepted agreement, $400.00-$500.00 + HST
Miscellaneous – Hookups, charges for power, phone, cable, water, moving costs, change of locks, appliance connections, if applicable: water test, well test, septic test.
The Open House Hustle
If you are attending an Open House without your own Realtor it is important to remember that the Agent hosting the Open House is working for the Sellers, not for you. When entering the home it's best to let the hosting Realtor know that you already have your own representation to avoid solicitation. Avoid giving out any information to the hosting agent as this could be potentially used against you if you decide to present an offer on the home.
Online Shopping
Have you ever been SO excited about a purchase you've made online, only to have it arrive and you find out it's not the right size, or color, etc? Essentially you end up being disappointed because it's not what you thought it would be at all. That same logic applies when looking at homes online. What you see is almost never what you get. It is so important to get out and view the homes in person. Equip your Realtor with a list of non-negotiables that you want in a home and have them create a viewing list – start the elimination process from there. You'll be surprised how much your opinion will change once your inside.
These tips are from our realtor partner Nas Klayme at Re/Max Nova.
Have any questions for us? Feel free to contact us!