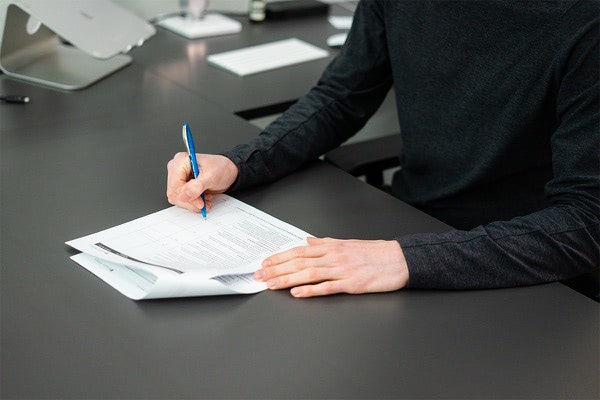 What are the hidden costs when buying a home?
Buying a home costs a lot of money, but you don't need us to tell you that! Between your down payment and monthly mortgage expenses, you'll have a lot on your plate as it is. However, you also can't forget about those extra hidden costs! We say "hidden" costs when buying, but they're not actually kept secret from you as a buyer. It's more accurate to say these are the little expenses that are often overshadowed by the more daunting costs like your down payment. As a result, it's easy to forget to budget for them. On their own, these costs might not be much, but together they add up to a significant chunk of change. Here are some of the biggest hidden costs you'll need to keep on your radar when buying a home. 
Home appraisal
An appraisal determines the value of the property you're about to buy. This is so the lender can be sure the mortgage amount you applied for is appropriate and makes sense for them to finance, since they won't finance a mortgage for more than the property's value. The home needs to appraise for the sale price so lenders have this assurance. If it so happens your offer is more than a lender is willing to finance based on the appraisal, you may have to cover the remaining amount. Appraisals are done by an objective party not related to the buyer or seller to give an accurate estimate to the lender. Buyers pay for the appraisal, which can cost anywhere from $300 to over $500. 
Home inspection
As far as hidden costs when buying a home are concerned, a home inspection is one you don't want to forget. You don't technically need to have a home inspection done on the property you're going to buy, but we strongly recommend you do! A home inspector will carefully evaluate the home inside and out to make sure there are no big issues with it that could impact the sale. For example, if there are foundation problems, rot, wiring issues, or leaks, these are things that might make you second guess the sale. At the very least, you'd likely want to negotiate with the seller on paying for fixes before the property changes hands. Inspections cost around $400, but they can save you tons of money down the line. Without an inspection, any problems with the home will fall on you as the new owner to fix.
Legal fees
Lawyers are a big and helpful part of buying a home. They create the title deed for you, prepare mortgage documents, and write agreements of purchase and sale. These are all important documents that can be tricky and very specific, which is why an experienced lawyer is essential. Typically, real estate lawyers cost at least $1,000, and they are paid once the deal closes.
Adjustments
Depending on the closing date, it's possible the seller has already paid for certain utilities or taxes that surpass that closing date. In that case, adjustments calculate how much the seller has paid that the buyer will reimburse them for. This can be hydro, gas, other utilities, property taxes, or anything else that is attached to the home itself. Adjustment fees usually aren't too expensive, but expect to pay a couple hundred dollars for these hidden costs when buying your new home.
Land transfer tax
Land transfer tax must be paid on closing day. The government charges a tax to change ownership from the seller to the buyer. In Nova Scotia, the land transfer tax amount depends on the municipality and the home's purchase price. In Halifax, this tax is 1.5 per cent of the home's purchase price. If you're a first-time buyer, however, you can take advantage of a tax credit for land transfer tax, which will let you get a refund on the tax you've paid. If this is not your first time buying a home, be prepared to pay a decent amount on this tax.
Moving costs
On moving day, you're probably going to need some help getting all your belongings from one home to another. If you don't have an army of friends and vehicles to help you out here, you'll likely be hiring a moving company. Movers can help you pack and transport your belongings, which is handy if you have a ton of stuff and no idea where to start. The costs of hiring a company depends on how far away you're moving, and how much you have to relocate. While you can rent a truck to move yourself, this is often a more stressful option. Many people would rather fork over the money for professionals to take care of the heavy lifting, literally and figuratively.
There are several hidden costs when buying a home, and the costs can vary depending on the professionals you use. It's important to budget and prepare for these costs so you don't face any nasty surprises along the way. Plus, it never hurts to let a mortgage broker help you! Brokers can make sure you understand how much you'll owe in extra fees and closing costs so you have the best experience possible when closing the deal on your new home.
If you have any questions about buying a home or your mortgage, get in touch with us at Clinton Wilkins Mortgage Team! You can call us at (902) 482-2770 or contact us here.