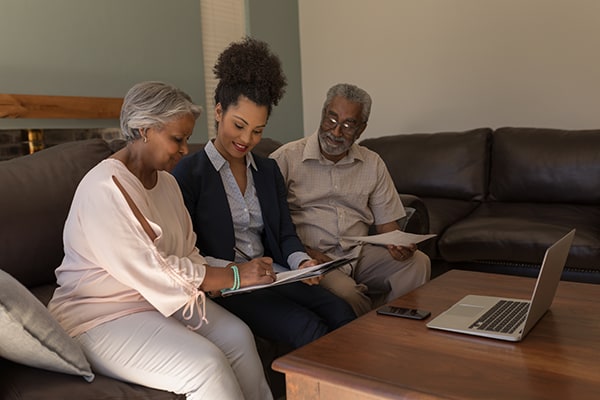 Do you understand your HELOC?
It's time to understand your HELOC
One of the largest purchases a Canadian will make in their lifetime is the purchase of a home. Since buying a home is one of the largest purchases a Canadian will make, it also means it will likely be their largest asset. As a homeowner, having home equity as a way to cover costs while providing reasonable terms to do so is a valuable tool to have in your toolbox. Using home equity incorrectly though can out homeowners in a hole, which is why it's important to speak to a mortgage professional when deciding between home equity and another option like refinancing. Do you understand your HELOC?
What is home equity and HELOC?
Home equity is a portion of the house that a homeowner truly owns. While a homeowner owns the property, the bank will take an interest in it until the mortgage has been fully paid off. So, home equity is basically the difference in the amount a homeowner owes on the house to the lender and the amount they outright own. A Home Equity Line of Credit, or HELOC for short, is similar to a second mortgage but acts like a credit card. Homeowners can access funds from their HELOC when needed but cannot exceed the amount that was set when they signed for the line of credit. HELOC funds can be used for a variety of things like paying for home renovations to buying a car.
How does HELOC work?
A home equity line of credit can provide homeowners with many benefits when used correctly. HELOC offers homeowners access to funds when needed, affordable and low-interest rates, and flexible repayment terms. However, homeowners typically use HELOC for longer-term debt rather than shorter term. This means that borrowers may make interest-only payments and carry the debt for a longer period of time. Moreover, home equity lines of credit tend to be 1-2% higher than regular mortgage debt. This means they can cost you more money when used for long term debt. HELOC also tends to encourage borrowers to keep adding to their debt load. This can, in turn, put stress on your household if you're already carrying a lot of debt.
This eats up a homeowner's home equity, which can put them in a disadvantageous situation. Generally, homeowners may favor refinancing their mortgage instead. This can make sense if there's a rate advantage for the borrower. This will also force you to pay down the principal balance. For short term projects, like revamping your home or paying off a credit card, HELOC is very beneficial to a homeowner. A home equity line of credit it cheaper than a credit card or a traditional line of credit and can save the borrower a significant amount of money. While it may seem like a home equity line of credit is overwhelming, there are many benefits to it which is why it's important to speak to a mortgage professional.
How can a mortgage broker help you?
HELOC isn't the only option for homeowners to pay off their debts or fund other big expenses. There are many options available to homeowners with different benefits depending on the circumstances. A mortgage broker will provide homeowners with resources and financial advice to help them make an informed decision. We work with homeowners to help them make informed decisions to get the best bang for their buck. You can get in touch with us here.