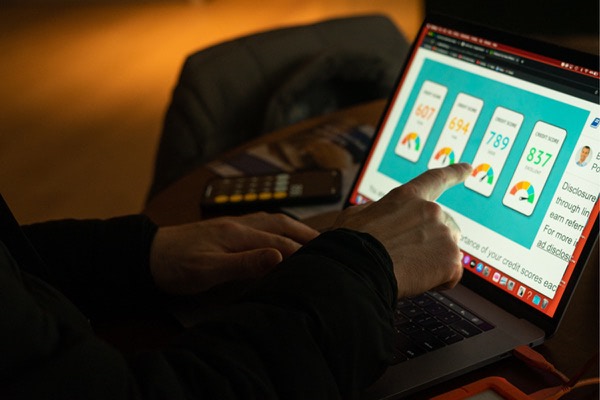 How to clean up your credit score this spring
If you're a potential home buyer, what steps can you take to ensure you have the best mortgage experience possible? We recommend starting with brushing up your credit score this spring, before you dive into the process. A good credit score is an important part of securing the best mortgage for your needs. If you're hoping to buy a home this year, you will want to make sure your score is as high as possible. Sprucing up your credit score before you get too far into the mortgage process will save you a lot of stress, and money, along the way. Here are a few ways to get a handle on your credit score this season.
Reminder: Why do you need a good credit score?
A high credit score is your ticket to the best interest rates when you apply for a mortgage. While it's not the only factor that matters, it has a big impact when lenders examine your application. A good credit score shows you are trustworthy and capable of making payments on time, and you are unlikely to default on your mortgage in the future. Lenders want to finance mortgages that won't cause them headaches or cost them money. Proving you are a solid applicant means you are more likely to be granted lower interest rates when you get your mortgage. Of course, this also means you can enjoy lower monthly payments and you will owe less in interest!
Increase your credit limit
In some situations, increasing your credit limit can help you boost your credit score. However, this must be done carefully. If you're in a situation where you're constantly reaching your credit limit and adding more would make you spend more, increasing your limit won't do you much good. The reason for increasing your limit would be to maximize your available credit without spending more, which would lower the percentage of credit you use and increase your score. If you are consistent with the amount you spend and are confident you wouldn't drastically increase your spending with more credit, this might be something to consider.
Be smart about using credit
To increase your credit score this spring, you need to be smart about how you use your credit now. You shouldn't constantly be using all your available credit, especially if you're hoping to apply for a mortgage. Lenders might take this as a sign that you already have as much debt as you can handle, and they will be less likely to add onto it with a mortgage. You also need to use enough credit for lenders to get an accurate score from you. If you never use any credit, lenders don't know what your habits are like. Using around 30 per cent of your credit each month is the perfect amount to get a good credit score without blowing up your available funds.
Take time to review reports
Credit reports can be intimidating, but it's important to examine them if you're hoping to increase your credit score this spring. Each month, take some time to look at how much you spent, what you spent it on, the minimum amount you owe, and whether all the expenses were necessary. Looking back, you might find some purchases you didn't need to make, or you might find some you should pay off sooner than others because of their high interest rates. Basically, you don't want to be left in the dark with your own credit information!
Set up automatic payments
You can automate your bill payments to ensure you never miss a payment. When monthly expenses like rent, internet, and utilities come around each month, set up automatic payments to make sure they are paid on time. This is useful if you tend to forget to make payments, since late payments can affect your credit score. It also just gives you a way to keep yourself organized and on track with your payments. Automating your bills means you never have to make a late payment again, and you can continue to build your credit score without dealing with these setbacks.
Changes to your credit score can take time, but be patient. By being consistent with your money and wise with your payments, you can raise your credit score this spring. With your new and improved credit, you will be able to access better interest rates and mortgage terms from a lender. This will make for a far more satisfying home buying experience if that is your goal!
If you have questions about your mortgage, get in touch with us at Clinton Wilkins Mortgage Team! You can call us at (902) 482-2770 or contact us here.