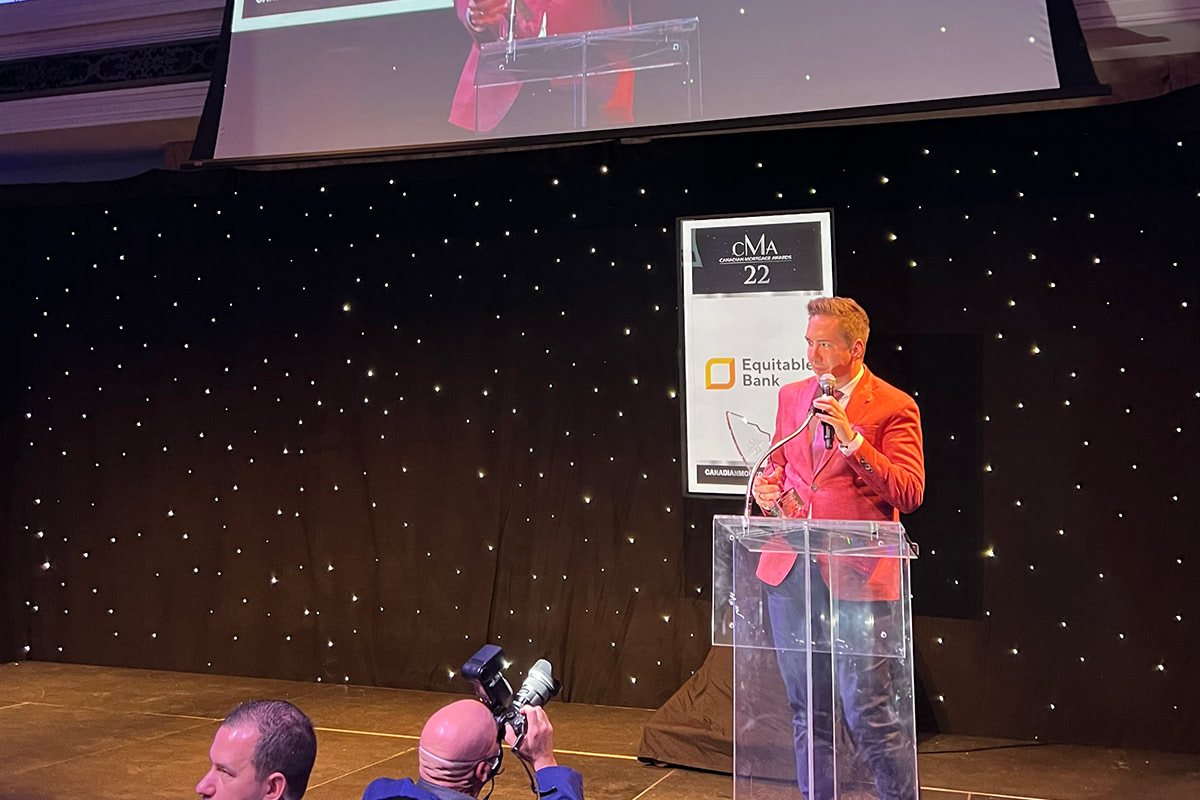 Press Release: Clinton Wilkins Wins Mortgage Broker of the Year 2022
FOR IMMEDIATE RELEASE
Halifax's Clinton Wilkins Wins Canadian Mortgage Broker of the Year 2022 and Broker of the Year (Regional – Atlantic) at the Canadian Mortgage Awards
Halifax, Nova Scotia — April 29, 2022 — Clinton Wilkins of the Clinton Wilkins Mortgage Team received the Equitable Bank Award for Canadian Broker of the Year at the 2022 Canadian Mortgage Awards.  The 16th annual Canadian Mortgage Awards, brought to you by Canadian Mortgage Professional magazine (CMP), gave Clinton his fourth win in the category. Clinton also won Broker of the Year in the Regional Atlantic division. With more than 40,000 readers and subscribers, CMP is the leading independent mortgage-focused magazine. The winners of the 26 award categories were selected out of a handful of finalists, all of whom have demonstrated outstanding services, high performance, and employee focus.
"The past couple years have been really special for our team in terms of growth and building a sense of trust in our community," said Clinton. "Coming back to in-person ceremonies, and being able to bring this award home to Halifax, has made this an incredible night for us."
The event was hosted in-person at Toronto's Liberty Grand for the first time since 2019, after two years of virtual ceremonies due to COVID-19. The awards were organized by Key Media, publisher of Canadian Mortgage Professional.
For the full list of winners, visit Canadian Mortgage Awards.
About Clinton Wilkins Mortgage Team
Clinton Wilkins Mortgage Team is consistently recognized for their client-focused approach and their expertise in the mortgage lending industry. This growing team of professionals are dedicated to finding the right product for their clients the first time. Their work with a diverse range of industry-leading partners means clients have the widest range of lending options, ensuring peace of mind for borrowers.
About Canadian Mortgage Professional
Canadian Mortgage Professional publishes throughout the world with multiple editions. The Canadian edition has a monthly publication, with a readership of over 10,000. Furthermore, the print edition is supported by MPAmag.com, an online industry hub offering daily news and business intelligence with a Canadian focus. Committed to delivering the latest industry news, opinion, and analysis, MPAmag.com takes a fresh approach to covering the need-to-know developments of the day.
Contact: Clinton Wilkins
Email: clinton@teamclinton.ca