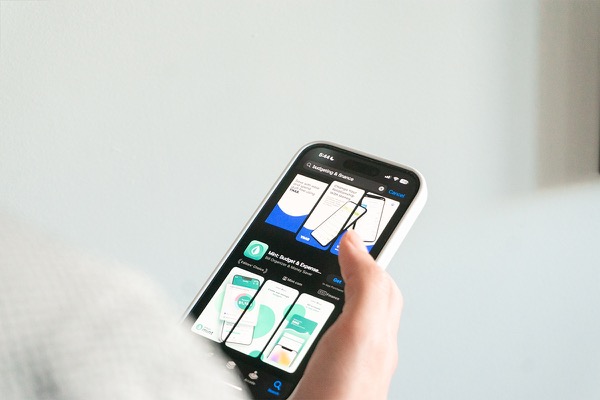 Budgeting and investing apps for beginners
Since November is Financial Literacy Month, it's the perfect time to start thinking about your current methods of budgeting and investing. Many people find it tricky to manage their finances, which is why we suggest trying out an investment or savings app to get started! There are several apps for beginners that make it easy and stress-free to start investing or budgeting properly. Here are some of our top recommendations!
Moka 
Moka is a super simple investing app that is particularly useful for beginners. People who are new to investing often struggle with where to put their money, and how much to contribute. Moka makes both of these decisions simpler. Users connect their bank accounts to the Moka app, so it can track your spending. Whenever you make a debit or credit card purchase, Moka rounds up the total amount to the nearest dollar. It then takes that extra change and deposits it into your individual investment portfolio. Each user has a "portfolio manager" who gets to know your financial goals, budget, and willingness to take on risk. Your portfolio manager will help you set up an appropriate portfolio with investment opportunities that match your situation. Basically, you just need to download the app, and Moka handles the rest!
You can learn more about the Moka app here.
Wealthsimple 
Wealthsimple was only released last year, but it has garnered a great reputation as one of the best investment apps for beginners. Its simple design and ease of use make it feel welcoming, rather than intimidating. You can access real-time investment and stock information from the app to help make decisions regarding your investments. You can also manage all of your accounts within the app and move money around easily. New users are able to contribute up to $5000 to begin their investment journey with the app. Much like Moka, Wealthsimple also has experts who help you build your portfolio so you can be sure you are making the right decisions for you.
You can learn more about the Wealthsimple app here.
QuestMobile
Questrade has taken off in the last few years as it has made a name for itself as an alternative way to invest and save. The QuestMobile app allows users to access the company's unique features from their phones, so you can manage your investments on the go. This app has a "learning mode" where new users can read up on important terms, how to read stock data, and what decisions are best for their situation. From there, users can follow certain stocks and receive real-time information about them, set up alerts to learn about major changes within the market, and access their unique chart that tracks their investments over time. This app is a bit more independent than the other examples, where users educate themselves based on information in the app. 
You can learn more about the QuestMobile app here.
Goodbudget
Goodbudget is one of the classic budgeting apps for beginners. It takes an old-time method of budgeting (the envelope system) and turns it into a digital solution. Users calculate a monthly budget for all their expenses, both essential and non-essential. They then deposit the necessary amounts of money into separate digital "envelopes" such as groceries, rent payments, and entertainment. The goal is to only spend out of the designated envelopes, and to stop once the envelope is empty. This prevents overspending and alerts you when you have reached your monthly limit. 
You can learn more about the Goodbudget app here.
YNAB
You Need a Budget operates on a set of four "rules" it has determined are most important for budgeting. Users should give their money a purpose, be realistic about their expenses, be flexible in adjusting their budgets, and have one month's worth of backup funds on hand in case of emergencies. You can connect your bank accounts and set your personalized savings goals, making the process of budgeting much less messy and stressful. According to YNAB, the average user saves $600 in two months of use!
You can learn more about the YNAB app here.
Honeydue
Honeydue is a really interesting app, because it specifically targets couples looking to budget together. When you combine your money with a partner for the first time, the process can be a bit confusing and messy. It can also be stressful if you have different spending and saving habits. Honeydue allows you to connect all of your banking and investing accounts to the app, so you and your partner can keep track of your total expenses. Users can also set up a joint bank account to hold one another accountable and easily manage their shared finances. Honeydue makes it easy to be transparent and organized when it comes to merging money with a partner.
You can learn more about the Honeydue app here
Budgeting and investing can seem intimidating at first. The good news is there are endless apps for beginners that make the process easy, simple, and stress-free. If you feel like you need some more assistance managing your money, or perhaps preparing to purchase a home, you can also reach out to us. We're happy to help you get on track towards achieving all of your financial goals.
If you have any questions about your mortgage, get in touch with us at Clinton Wilkins Mortgage Team! You can call us at (902) 482-2770 or contact us here.