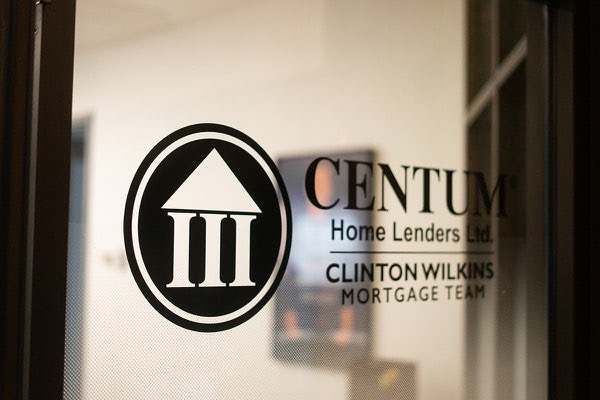 Here's how a broker helps improve your finances
As we make our way through Financial Literacy Month, many Canadians might be paying more attention to their finances, especially as we approach the holidays. While it's important to focus on our money this month, you should make it a goal to improve your finances year-round! This is especially true if you're in the market for a new home. Buying in a seller's market requires great financial planning, which is where a mortgage broker comes in. 
A mortgage broker can be a huge help to people shopping for a new home. Their job is all about focusing on your needs, helping you improve your finances, and ultimately securing you the perfect mortgage product. Here's a quick recap on what a broker does, and how their job keeps your finances secure. 
What does a broker do?
It's important to remember that brokers aren't lenders — they aren't the ones who can approve mortgage financing for you. However, they communicate with lenders and hunt for the best products and rates for you. This means you can be totally open with brokers about your situation, and they will work to help you improve your finances, if necessary. They can negotiate with lenders on your behalf, offer you advice, and make recommendations for mortgage products. Brokers help turn you into a quality candidate for lenders when it's time to get your mortgage approval. Read on for the top ways a broker can help you improve your finances.
Offer unbiased advice
A lot of professionals in the real estate space make their money by persuading you to commit to a certain product, service, or home. Brokers, however, are unbiased because their income doesn't depend on which product or rate you choose. Brokers are paid a standard fee across the industry for connecting lenders with clients. This means they have no reason to try to convince a borrower to opt for a certain lender, for example. The only person a broker has to make happy is you, so they will work with your best interests in mind every time. This approach can often result in a broker finding you a better product or rate than you may have found without them, which can save you money. Brokers want clients to become repeat customers for their future mortgage needs, so they go out of their way to make a good impression.
Secure the best rate for you
As mentioned, brokers always hunt for the best product and rate for you. Since they have no reason to push you to any lender, they will work hard to make you happy by finding the product that best suits your life. Based on your situation, if a broker feels you should be able to secure a certain rate, they will do their best to find a lender who can offer you what you deserve. Of course, the better the rate you get, the less you'll have to pay in interest on mortgage payments. Over time, these savings add up!
Broker services are free
Not only can brokers save you money, but you don't have to spend money on them first, either. Brokers earn their money from lenders, who pay brokers a fee for brokering a deal between a lender and a client. Brokers' services are free for borrowers, so you don't need to pay for their professional guidance. Brokers will often help borrowers make a step-by-step plan to help get a mortgage approved. This means you can take some time to build better credit, or save for a bigger down payment, which could save you money in the long run. You have a professional on your side who has experience and knowledge to help you improve your finances, at no cost to you. 
Brokers put you on the right track
It can be hard to decide on your own budget for buying a home, or understand what your credit score means in terms of securing a mortgage. Brokers can get you on the right track with your finances, potentially saving you money in the long run. Brokers can review your credit score and tell you what kind of rates you should expect. If necessary, you can take some time to improve your score so you can secure a better rate, rather than paying higher fees. Otherwise, you might not know what a good rate is based on your score. Brokers can also help you develop a realistic budget for buying a home. Depending on your buying goals, your budget will vary, and brokers can help you determine how much you should expect to spend on a home. 
Access to lenders
Brokers have access to multiple lenders. Apart from being convenient to you, this may also save you money. Some lenders will only work with clients through brokers, which means you will have more access to a wider range of lenders, some of whom will have better rates than others. Plus, lenders might waive certain fees if a broker connects them with a client, such as the application and appraisal fees. 
Using a broker has tons of advantages, and helping you improve your finances is just one of them. It's important to keep your money top of mind not only during Financial Literacy Month, but year-round, and an unbiased broker is one of the best ways to help you accomplish your goals.
If you're interested in buying a home, get in touch with us at Clinton Wilkins Mortgage Team! You can call us at (902) 482-2770 or contact us here.