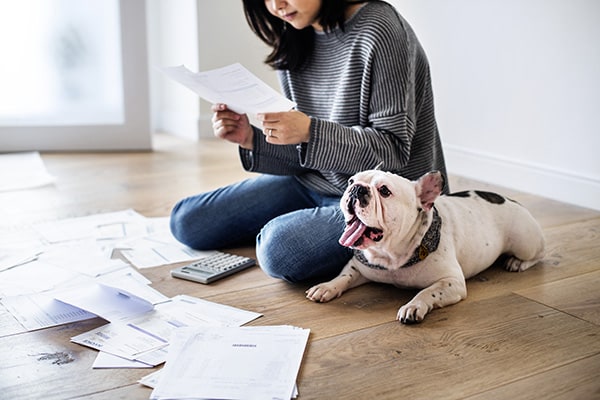 What Credit Score do I need for my mortgage in Canada?
Credit and Homeownership
You have spent the past several weeks, maybe months, searching for a home that is perfect for you. The process was long and stressful. For some of us, checking our credit score can seem as stressful as the process for searching for a home. The homebuying process can be one of the most nerve-wracking and tough processes that you will have to go through. It is also one of the most rewarding ones when you finally get the keys to your house. There are many different little parts that need to fall into place before you can get the keys to your new home and having good credit is one of them.
What is your credit score?
In Canada, a credit score is a three-digit number that ranges from 300 to 900. Your credit risk, or your likelihood of paying your bills on time, is represented by this three-digit number.. Your credit score gets built up when you use products that relate to credit. For example, things like your credit card and cell phone bills will help build up your credit. But there's a catch!
To get a favorable credit score you must pay those bills on time, even if it's the minimum payment! Unlike golf, where you want to lowest possible score, you should be aiming for a credit score that's closer to 900. Having a high credit score, typically between 650 and 850, means you are more likely receive perks in the future, such as an approval for a mortgage.
How can you improve your credit score?
There are many simple ways you can improve your score if you're worried it's too low for a mortgage approval.
Paying bills on time:
One of the biggest factors in determining your credit score is whether you pay your bills on time. If you make those payments on time, your credit score should improve. Even though you are only required to make the minimum payment to maintain your score, paying off the entirety of the balance has its perks. Both TransUnion and Equifax consider how much you pay over the minimum and calculate your Total Payment Ratio (TPR). Your TPR is correlated to the risk of delinquency on credit and when it improves, so does your score.
Keep credit utilization ratio low:
Your credit utilization ratio is what measures how much debt you carry relative to your credit limit. For example, if you have a $4,000 credit limit across all your cards combined and carry $1,600 of combined debt on those cards, your utilization ratio is 40%. It is commonly recommended to not have a utilization ratio about 30%, since this is one of the bigger factors in determining your credit score.
Secured credit cards:
Let's say you can't qualify for a traditional credit card. Now what? If you don't qualify for a traditional credit card, you can apply for a secured card that will help you rebuild your score. When you use a secured credit card, you will need to deposit money onto the card before you can use it. It's similar to a prepaid card, but your payments are then reported to credit bureaus. Over time, you will see your score improve!
There are many benefits to improving your credit score. Mortgage lenders will look at your score and your history of making your payments on time. Because of this they will most likely offer you better interest rates. By striving for a higher credit score, you will also have more negotiating power with lenders and have a better chance of getting approved for higher limits. Why wouldn't you want to constantly be trying to improve your credit?
If you're looking to buy a house but are worried about your score, get in touch with us here. We will help set up a game plan so that you can get approved for a mortgage and purchase the house of your dreams.