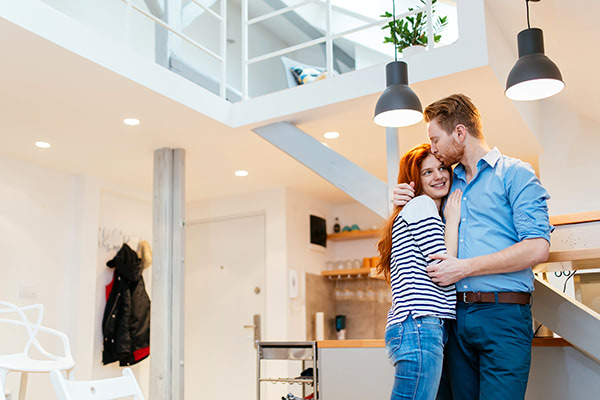 What does it mean to love your home?
Do you Love Your Home?
February is the month of love! It's a good time of year to ask the question do you love your home? Sometimes all it takes is a renovation project to get the new home feeling. Maybe updating the decor, or adding a fresh coat of paint to make it feel fresh and new. It might be time for a bigger change and it could be the right time to buy a new home. Either way, we're here to help!
Take a look around…
The more time you spend in common areas of your home the more they may start to feel dated. It's a good idea to take a look around the areas of your home you, and your family, frequent and think about whether moving around the furniture will help. This can be an easy way to refresh a room without having to spend any money. It might be time for new lamps, carpet, or throw pillows. It's always good to start with the cheapest changes before moving on to more expensive purchases.
Is it time for a renovation?
If you have fallen out of love with your home and it doesn't feel like moving your furniture around or a fresh coat of paint will help, it might be time for a bigger project. Maybe a friend has purchased new construction and it's making your once-loved home feel dated. Perhaps you've spent a bit too much time browsing Pinterest or Google and you wish your home could get a facelift. 
February is a great time to think about refinancing your home. If you've built up some equity in your property you might be able to leverage some of this to start your renovation project. One of the benefits of this is that you can actually increase the value of your home. Making your investment even more valuable and helping you fall back in love with your home! In January we spoke about Merry Debtmas and the benefits of refinancing your home can extend beyond renovations. Take a look at that post here.
Is it time to find a new home?
When it feels like there is no future where both you and your home are happy, maybe it's time for a break-up. The winter months are a great time to start your hunt for a new home to love. You might be in a different financial position, have a change in needs, or are thinking more about the future. Maybe it's a good time to move on from condo life and into a property with a backyard?
Whatever the reason, we're here to help. Your home is a special place and there are always options if you find you're falling out of love. You can work to make small changes, tackle a renovation, or call it quits and start your search for something new. 
When it comes to falling in love with your home again, don't forget to make sure you fall in love with your mortgage too. Here at the Clinton Wilkins Mortgage Team, we consider ourselves the mortgage matchmakers. If you're considering renovations or starting to search for a new home to love, give us a call at 902-482-2770 or get in touch with us here!