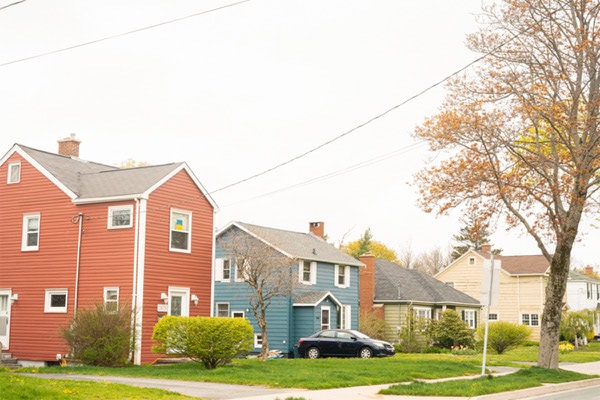 Investing in real estate: Here's how it works
Is investing in real estate a good option for you? If you're looking to start investing and you're unsure if real estate is the right move, that's understandable! There are plenty of avenues you can take within this industry, depending on what kind of role you want to have and how much money you want to invest. It's expected that you will have some questions about the process. If this is something that interests you, you should understand the basics before you start planning where your money will go. Here's some information and pros and cons on types of real estate investing.
Types of real estate investing
Buying a rental property
Purchasing a rental property is perhaps the most common form of investing in real estate. When you buy a rental property, you're securing tenants and providing yourself with monthly cash flow. Plus, if the property appreciates, you'll own a home that becomes increasingly valuable as time goes on. You have flexibility over who your tenants are, and how much you charge for rent. Of course, this investment also comes with landlord responsibilities you must keep in mind. You need to commit to being your tenants' first point of contact for any issues they might have.
Commercial or industrial investing
Commercial real estate is a bit different from residential real estate. This form of investing is more time-consuming and has a slower process, as there are more people involved in commercial real estate than renting a home out to one tenant. It can also be a bit more confusing to understand the requirements around interest rates and taxes. All that said, commercial investing can be another great way to invest in real estate. These business or workspace properties can have a huge range of tenants, from individual businesses to big chains, hotels, and even medical offices. As a result of this larger scale, investing is more expensive in this area.
Investing in private real estate
Mortgage Investment Corporations (MICs) are groups of investors who buy shares within private mortgage companies. When you buy a share in a MIC, you become one of several private investors whose money is used for a private mortgage borrower. Over time, interest on the borrower's repayments will earn the investors money back. Private mortgages are often short-term options, so it's a relatively quick timeframe for investing. 
House flipping
House flipping is only for those with a deep knowledge of the market, as it can be quite tricky and risky, but has the potential to pay off. This involves purchasing a home in need of repairs or major renovations, improving it to increase its value, and selling it within a short timeframe to earn a profit. This can be a successful process if the work and reselling is done quickly within the same market conditions. However, a sudden cooling of the market can impact the success of the transaction if the property becomes less valuable, or finding buyers is difficult. This is one of the riskiest types of investing in real estate, so we don't recommend it to beginners.
Pros of investing in real estate
More control and flexibility
Unlike other types of investments, real estate provides much more flexibility. Stocks and bonds, for example, are more or less out of your direct control, but real estate investments stay in your power. You can decide who rents out your property, and how much they have to pay. You get to maintain the land, and directly oversee any changes to it. Plus, you can adjust these things over time to suit your needs, your tenants' needs, and the changing market. If you're someone who likes to feel more hands on with your monetary investments, real estate offers a huge draw.
Can provide regular cash flow
Investing in real estate can be one of the best investments to guarantee a regular form of cash flow. If you rent out a property and have consistent tenants, you know you'll receive the same amount of money every month. If you make the effort to buy a property in the right area, where there is high demand for space from reliable tenants, you are setting yourself up for success. 
Cons of investing in real estate 
Investments can be more expensive
Investing in real estate is pricier than other forms of investments. To invest in real estate, you will have to provide a down payment and pay for things like utilities, taxes, maintenance, and mortgage payments. These extra costs are huge and don't exist in other forms of investments. You're far more likely to find yourself in debt with a real estate investment than investing in stocks or bonds, for example. No matter what the payoff may be later, it's definitely more expensive to invest in real estate than almost any other industry.
Dealing with market changes
As we all know, the market can change rapidly. Since the start of this year, we have seen several rate increases, and a corresponding market cooldown, with prices leveling off and less urgent demand. If you choose to invest in real estate, all of these changes will affect you. If the market cools and you can't find tenants, or your property depreciates in value, you'll be left to cover the costs. Not only will you not earn money in this situation, but you could also lose money. The housing market can be volatile and unstable.
More hands-on responsibility
If you purchase a real estate property, you become a landlord. This means you are responsible for maintaining the property and answering questions from tenants. While some people might enjoy being hands-on and in the driver's seat, others who want a more relaxed form of investment might find this is not the right option for them. If a problem arises, you are the main point of contact. Do you have the time and patience to deal with this extra responsibility?
Investing in real estate should be a choice you make solely based on your own abilities and preferences. It's certainly not for everybody, so it's important to take the time to consider whether it's a good option for you. If you're not sure where to start, feel free to contact a mortgage broker! We can help you figure out where you stand in the market, and whether this form of investment is a good fit for you.
If you have questions about your mortgage, get in touch with us at Clinton Wilkins Mortgage Team! You can contact us at (902) 482-2770 or contact us here.