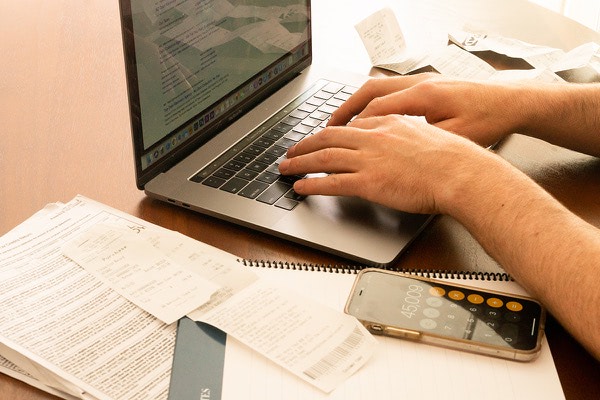 Should you refinance your mortgage right now?
Mortgage refinancing is a common topic in the mortgage industry. Home owners often wonder if there's a time of year that's best for a mortgage refinance, but it usually depends on individual circumstances more than anything else. Since everybody's mortgage terms are different, it's best to speak to a mortgage broker to determine when the best time is to refinance your mortgage, based on your specific terms. Mortgage refinancing can save you money and help you pay off your mortgage faster, but it also has some risks if you don't act carefully. Here are some factors to consider before you refinance your mortgage, as well as the potential pros and cons that come along with it.
Evaluate your employment and income
When you refinance your mortgage, lenders examine your income and employment to ensure you're a good candidate. You should have a steady job and stable income; lenders will want to see proof of both. They'll want to ensure the odds of you losing your income are low so you won't be a risky client for granting a refinance. Similar to applying for your mortgage initially, you should make sure your income and employment are in good shape, and you have the proper documents to back them up. If a lender decides you're too risky, they may not grant you a refinance. 
What are the potential benefits?
Secure a lower interest rate
The most obvious advantage is the potential of lowering the interest rate on your mortgage through a refinance. Your interest rate determines how much you owe with your monthly payments. If you're able to refinance to a lower rate, this of course means your monthly payments will decrease too. Today's rates are on the lower end, so odds are, you could secure a lower rate than the one you have now. This also depends on your financial situation, and when you got your mortgage. A broker will help you determine if you're likely to secure a better rate by refinancing your mortgage, based on these factors.
Shorten your term length
A good reason to refinance your mortgage is if you're in a position where you can afford to shorten the length of your mortgage term. In most cases, you can't pay off your mortgage early without facing a prepayment penalty. This is because you pay interest over time, so if you pay off your mortgage much earlier than anticipated, lenders lose out on that interest. If you find yourself in a situation where you want to shorten your term so you can pay your mortgage off faster, while saving you time and money on interest, refinancing may be the best option for you.
Expand your payment options
Similar to the penalty you face when paying your mortgage off early, there are strict guidelines for paying extra on your mortgage, and each lender is different. If you do more than your maximum amount allows, you will likely face a prepayment penalty for this as well. By refinancing, you may be able to expand your options in terms of how much and how often you can make these payments. This has the potential to save you money down the road by minimizing the cost of interest.
Weigh the costs and savings
Of course, all these benefits won't be worth it if you don't properly evaluate the potential costs to refinance your mortgage. Refinancing doesn't always save you money. In fact, it can cost you money if you're not careful. Refinancing your mortgage means breaking your existing terms. By doing so, you're going to face a penalty, and you need to make sure this penalty isn't more than the amount you could save from a refinance. You can speak to a broker about your options and whether the move to refinance is worth it. 
It's smart to evaluate your mortgage often to ensure it still works for your financial situation. As your needs change, you may need to alter your mortgage as well. Mortgages are always evolving, and sometimes it benefits you to refinance your mortgage to reflect the current market conditions. However, it still requires a good deal of thought before making this move to ensure you'll experience the advantages of a refinance. The good news is, an unbiased mortgage broker can help you decide what the best move is. Mortgage professionals like us are able to guide you through the process and discuss your current situation, so you can have confidence in your decisions.
If you're thinking about refinancing your mortgage, get in touch with us at Clinton Wilkins Mortgage Team! You can call us at (902) 482-2770 or contact us here.