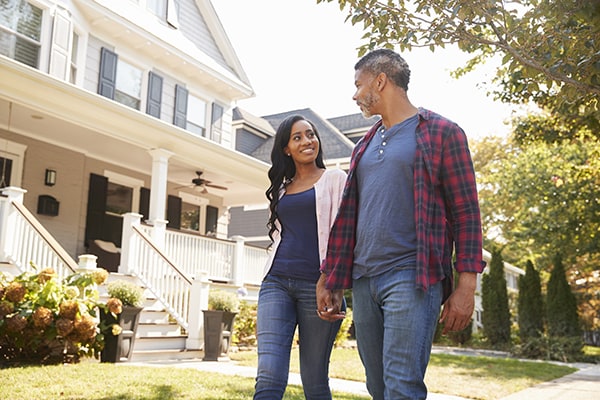 Wedding or Homeownership?
Wedding or Homeownership? Like many of you, our guilty pleasure is watching HGTV House Hunters. It is both mind boggling and fun to watch a freelance hamster trainer and a part-time harmonica tuner invest in a $1.2 million house. Unlike the couples that we see on House Hunters, most of us are unable to afford a lavish 16-bedroom and 61-bathroom house in the middle of the ocean. What we can afford, is to put down a sizeable down payment.
Cost of Living
With the cost of living constantly increasing, many young Canadians are facing a difficult financial decision- paying for a wedding or investing in a house- since becoming a first-time homebuyer can feel unattainable for most. In Canada, the average cost of a wedding is $46,000, which may be the difference between becoming a first-time homebuyer and renting a house while married. This leads many to choosing between investing the money into becoming a first-time home buyer or using the cash to pay for a lavish wedding.
RateSupermarket.ca did an analysis that discovered that 84% of respondents would rather invest their wedding fund on a different major purchase. Out of that 84%, 4 out of 10 said that they would rather put that money towards a down payment on a house. The same share of respondents would rather have spent it on travel, and 20% put it towards investments.
Celebrating Homeownership
For now, Canadians are finding it hard to justify spending thousands and thousands of dollars on an event. While a wedding is a very important event, it may not make sense for most people to spend a lot of money on something that is one day of celebration. For homeowners that can qualify for a mortgage with a 5% down payment, they could buy the average-priced house in Canada with $23,600 down payment. According to the study done, this is less than half the average cost of a wedding. A couple could have a simpler wedding and celebrate for years and years to come in a house that they bought.
Wedding or Homeownership?
At the end of the day, both a wedding and buying a house are important moments in a couple's life. Weddings should be celebrated with all the couple's close family and friends and having an intimate wedding can be more relaxed and personal. Having a smaller, low-key, and quaint wedding can be like a breath of fresh air. There are no large numbers of guests to please and both the bride and groom can enjoy their wedding night. That money that would have been use for a lavish, frilly, big wedding can be put towards a down payment on a house for the couple and they can enjoy it for a lifetime. You could even have a beautiful intimate wedding right in the backyard of your new house!
Here at Clinton Wilkins Mortgage Team, we can help you invest in a house that you can enjoy everyday while also having the memories from your wedding at a fraction of the cost. Get in touch with us here and let's discuss your future!