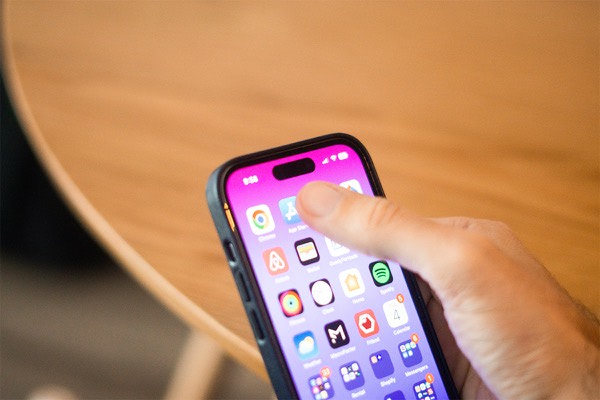 Here are the best budgeting apps to try
While budgeting is an important part of our financial health and wellbeing, not many Canadians have a budget they consistently stick to. Between income, expenses, and even investments, we have money coming in and going out all the time, so shouldn't we be keeping track of it? That's where the best budgeting apps come in! 
Budgeting apps are becoming more popular all the time, as people are turning to digital solutions to manage their money. If you find it difficult to set up a budget that's right for you, or perhaps remain loyal to one, apps can be super helpful. Here are some of our top picks to consider!
Mint
Mint is on almost every recommended list of the best budgeting apps, and for good reason. Mint takes away the need for several apps by combining all your requirements into one powerful tool. You can connect all your bank accounts to Mint, which lets you track your spending right from the app. You can also link any subscriptions you have to the app, and it notifies you when you have a payment due. Of course, you can also design your own budget on the app based on your finances, and Mint will track your progress while you work towards your goals. It's so organized it even sorts your expenses and transactions into categories for you, like car payments, utility bills, and groceries. 
Cost: Free, with the option for paid subscriptions to access ad-free services.
You can download Mint here.
Goodbudget
GoodBudget is another one of the most popular budgeting apps. It uses the classic envelope system, but in a digital format for 21st century users. Users determine how much money they need each month for expenses like bills, mortgage payments, groceries, debt, non-essential spending, etc. The amount of money they use goes into an "envelope" for each category. When you spend, you spend out of the envelope that matches the expense. When the envelope is empty, that means you've spent as much as you should, based on your budget, for that month. This app lets you know before you overspend that you've reached your limit for the month, so you can prevent extra expenses. If you're trying to budget with a partner, the app lets you both access your envelopes so you're both aware of your expenses.
Cost: Free, with the option for a paid subscription that has more unlimited features.
You can download Goodbudget here.
YNAB
You Need A Budget, or YNAB, is all about controlling your finances without any mess or stress. YNAB centres itself around four "rules" it has created for users: give your money a purpose, be realistic about your expenses, be flexible in adjusting your budget as needed, and have a month's worth of money ready for expenses to avoid living paycheck to paycheck. These rules, while perhaps tricky to embrace, work wonders once they're implemented in your budget. The app helps you weave these methods into your finances by connecting your bank accounts to the app, having real-time updates to your finances, helping you set goals, and more.
Cost: $14.99 per month, or $99 per year.
You can download YNAB here.
Honeydue
Honeydue is designed specifically for couples looking to budget together. When your finances and budget don't just depend on you, it can become harder to plan and keep track of money goals. Honeydue supports thousands of financial institutions, so it allows you to connect your accounts to the app, including banking and investing. It also includes bill payment reminders so you both know when you have bills coming up. Couples can also set up a Honeydue joint bank account to allow for maximum sharing. This is a great app for partners who are finding it tricky to manage their money individually and want an easy way to combine finances.
Cost: Free.
You can download Honeydue here.
Spending Tracker
Spending Tracker is a nice, simple app that doesn't have a lot of fancy features, but allows users to keep track of their expenses without any frills. Instead of connecting all your accounts, you can manually input your income and expenses. While this is a bit more work on your end, it can be a nice alternative for people who don't want any advanced or super-involved features. Based on your preferences, you can review your spending at the end of each week, month, or year. You can quickly see when you spend the most and what you spend it on, making it simple to set budgets for the future. If you're just looking for a tool to help you track your spending in a digital format, this is one of the best budgeting apps to use.
Cost: Free.
You can download Spending Tracker here.
Debt Manager
Debt Manager is designed to help users get out of debt, especially high-interest debt. This app wastes no time in telling you how much your high-interest debts are costing you the longer you hold them. It helps you organize your debts and prioritize them so you can pay them all off as quickly as possible, saving you money in interest. You can record an unlimited amount of debts in the app, and it assists you in ordering them. As you pay off your debts, Debt Manager tracks your progress so you have up-to-date information on your finances.
Cost: $0.99 to download from the App store.
You can download Debt Manager here.
Managing your money can feel overwhelming, especially when you have commitments to things like mortgage payments, investments, and other bills. However, these budgeting apps are all great places to start searching for your perfect solution. If you're looking for more guidance, you can also reach out to us! We're happy to help clients secure their financial wellbeing.
If you have any questions about your mortgage, get in touch with us at Clinton Wilkins Mortgage Team! You can call us at (902) 482-2770 or contact us here.