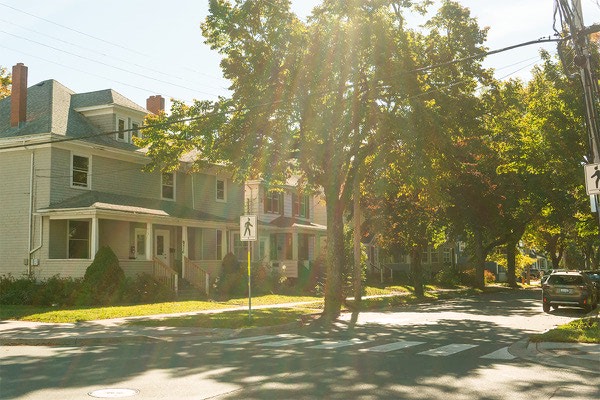 Should all Canadians make homeownership their goal?
Many Canadians want to become home owners, but should all Canadians make homeownership their goal? Buying a home is often considered a natural step in a person's life, but that doesn't mean it always needs to be. As the market evolves, and our needs and wants change, our buying habits may change too. If you're wondering whether buying a home is the right choice, take a moment to consider the following!
Homeownership used to be expected
For several decades, every Canadian was expected to make homeownership their goal. The default way of thinking was when you move out of your parents' house, you buy your own. Maybe you would rent an apartment along the way, but the expectation was the long-term goal was to be a home owner, and take on all the responsibilities that come with it. Owning a house was a sign of accomplishment and success. It was a place where people would settle down, and renting was known as an in-between stage, not a permanent living situation.
Now, those expectations are dissolving as times are changing. The truth is many people don't have the ability to purchase a home in their twenties, as housing prices have been rising much faster than wages for several years. Apart from money, some people aren't sure where they want to live long-term, and buying isn't on their radar yet. At the end of the day, our individual situations are all different when it comes to buying a home.
When homeownership is a good choice
You have saved enough to not be house poor
It's one thing to technically be able to afford a home, but it's another to be able to maintain it without becoming house poor. What does it mean to be house poor? This means you are spending more than 40 per cent of your monthly income on housing expenses. From mortgage payments to property taxes and utilities, we all know owning a house is expensive, but it's sadly quite common for people to only think about securing a down payment, and expecting the rest to work itself out. It can be a stressful experience to realize your homeownership expenses are eating away at your income to the point where you're struggling to pay for your non-housing expenses. Remember, we still need to buy groceries and gas, pay for wifi, and be able to save money for emergencies. 
People who suspect this could become their situation right now should not make homeownership their goal at this moment. If you have done the proper planning and budgeting, and determined you have enough savings to buy a home and not become house poor, homeownership might be a good choice. This means you know how big of a down payment you can contribute, how much you can support in mortgage payments, and you know you can handle today's interest rates.
You know where you want to settle down
Canadians who have made homeownership their goal should be ready to settle in one place long-term, and have an idea of where they want to be. While it's easy enough to move from place to place when renting, this isn't the case when buying. Buying a home means locking into a mortgage term with a specific rate and conditions, and it's not so simple to decide two years in that you're ready to pack up and move on. You're making a long-term commitment to paying off a mortgage and building home equity, not to mention you already paid at least five per cent with your down payment. If you decide you want to sell after only a couple of years, you're going to be paying big penalties to break your mortgage term. This means in the end, you'll be leaving your home with limited home equity and perhaps a big loss of money. Buying a home really requires you to sit down and decide where you want to live for the long haul.
You want to!
At the end of the day, the only reason to make homeownership your goal is because you truly want to buy a home! There's no point going through the experience of buying a home if you don't truly have an interest in being a home owner. It's easy to think that because people around you are buying homes that you should too, but this really isn't true. Owning a home comes with responsibilities like cleaning, repairs and maintenance, yard work, and of course, making payments. If you aren't ready to commit to the work that comes with owning a home, that is a good enough reason to hold off. It's okay to not want to purchase a home!
Contact a broker
If you're one of many Canadians who are making homeownership their goal, make sure you let a mortgage broker be part of your home buying journey. Brokers can help you make sure you have a realistic budget in mind before you start looking at potential homes, so you know you can afford this purchase. We can also help you secure your mortgage pre-approval, and connect you with lenders who offer the products and rates that fit your needs. Securing a lender on your own can be tricky, but we make it simple by finding the right lenders for you.
If you're interested in buying a home, let us be your guide! We love helping first-time home buyers achieve their goals and finding them the perfect mortgage product.
If you have any questions about your mortgage, get in touch with us at Clinton Wilkins Mortgage Team! You can call us at (902) 482-2770 or contact us here.