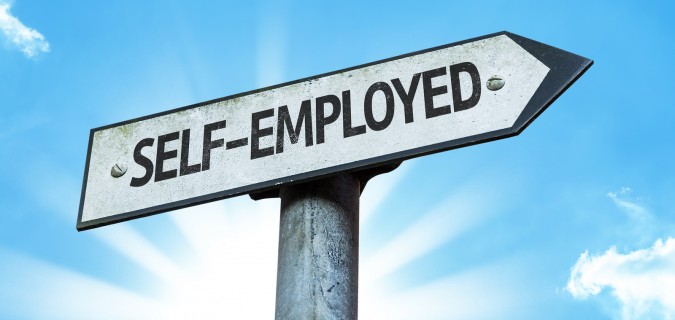 Self-employment & Income
Self-employment: Did you know your self-employed counterparts probably earns more income than you?
According to Statistics Canada, in 2004 the average self-employed Canadian earned an income of $55,600, compared to $40,900 for regularly employed citizens.
Self-employment Doesn't Mean Unemployment
In 2017, nationally and home in Halifax, millennials and Gen Xers alike are adopting an entrepreneurial spirit through necessity. The days of entering a company at 18 and leaving at 65 are dead. For better or worse, temporary contractual positions (many without benefits) seem to be here to stay.
Today, a career is a collection of curated professional experiences across all levels and industries. Many Canadians are realizing they have little power over employment options, and turn to self-employment as a means of exercising control over their professional and financial development.
You're Self-Employed If:
You own your own business, either incorporated or sole proprietor or partner
You're responsible for the payment of your own personal income taxes 
You work under contract with your employer and they do not deduct income taxes from your pay
When it comes to self-employment, we require extra vigilance in safeguarding your personal financial situation. Regardless of success, most lenders view self-employment as a negative factor in assessing your creditworthiness. Hence the need for extra awareness when it comes to your personal credit score, assets, and debt.
A self-employed individual seeking a loan needs to determine their qualified income. This shows their ability to repay the money they are borrowing.
The 2 Types of Income
If you self-employ, there are 2 types of acceptable qualifying income
Verifiable Income: You can qualify using the income you report to the government and pay taxes on. Providing the past 2 recent tax filings usually is sufficient proof.
Stated Income: Stating your income at a reasonable level for your occupation and industry experience without having to provide proof.
If seeking to qualify for a mortgage under a Stated Income program, borrowers are required to have at least a 10% down payment. With less than a 20% down payment, a strong credit score and history would be necessary to get approved underinsured self-employment mortgage programs.
The upside of going with Stated Income, however, is that it caters to anyone writing off expenses related o the operation of their business in order to lower their personal income (and save on income tax).
This has been a Financial Literacy Month blog post from Team Clinton.  We're your friendly neighbourhood gluten-free mortgage brokers.