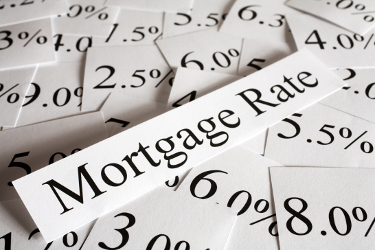 Hurry! Because Rates Are Going Up!
Hurry Now! Rates Are Going Up!
There is no easy way to say this …
… But it is going to get harder to finance a home by the end of the week.
First, there were the changes to the mortgage rules in October. Now banks are following TD's lead and increasing their lending rates on fixed-rate mortgages. All of this points to higher costs and more hoops to jump through for borrowers. If you are planning to do any type of transaction over the next 120 days, you need to book an appointment now to lock in your rates.
Buying
Are you are thinking about buying a new home in the next 120 days? If you are, you need to get your pre-approval done now! You will be locking in at lower rates, which will help improve your chances of qualifying. But more importantly, it will save you money over the duration of your mortgage.
Refinancing
It does not matter if it is for debt consolidation, renovation, or a big purchase. A higher interest rate on your refinance means higher costs and less money in your pocket. Getting in front of the rate hike and locking in a lower rate will allow you to have more money to spend on the things that matter most.
Renewing
Right now, waiting until your renewal date will end up costing you more. Being more proactive in your renewal may have some fees, but this can be offset from the amount you save through the duration of your mortgage. Speaking with one of our mortgage advisors now could make a big difference.