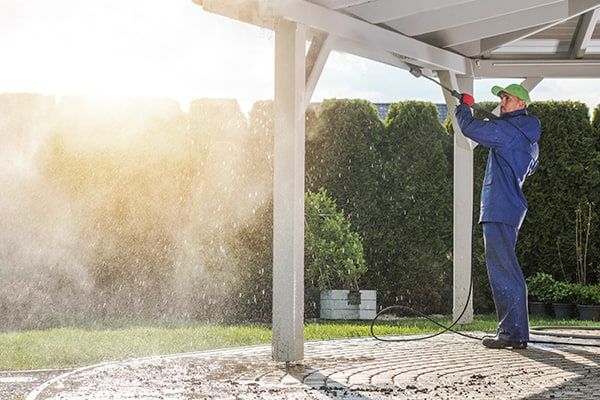 It's a Great Time to Improve your Outdoor Living Space
Your Outdoor Living Space
During summer months, we take every opportunity we can to go outside and enjoy the nice weather. On the weekends we sit in a circle surrounded by friends and family in our backyards. We chatter and giggle over the crazy stories we tell each other. The more time we spend outside during the summer months, the more we find in our backyard that we want to change so that we can make the most of the space we enjoy. Maybe it's a new fireplace to make smores with, or a new patio with a swinging sofa to sit on. With the proper planning, your outdoor living space can transform into an outdoor sanctuary that you and your friends can enjoy during the warmer months.
How do you envision the space being used?
Many homeowners are coming up with more sophisticated plans for how they want their outdoor living spaces to feel. They view them as extensions to their indoor spaces and envision having that flow into their outdoor spaces to create a cohesive environment. To maximize the backyard space, homeowners should take into account their current lifestyle and customize the space around that. Ask yourself how you live in your home, how you spend your time relaxing, and how you foresee yourself utilizing the outdoor space. For example, ask yourself where you drink your cup of coffee in the morning. How do you entertain your friends and family when they come over?
Do you see yourself drinking your morning cup of coffee from a swinging bench? After you've asked yourself these questions, come up with a plan on how to incorporate that into your outdoor living space design. These will give a better idea of how space will be utilized and what the main focus should be. Many homeowners go straight to picking the types of plants for their backyard and what kind of stone looks best for their walkway. These are some of the last things a homeowner should be focusing on because it doesn't give an answer to how space will be used.
Small and Simple
When homeowners are looking to start improving their backyard, it's better to start small and build on that. Not all renovations mean bringing in a bulldozer to tear up the whole backyard. It's better to start with some new furniture that will hold up during the changing seasons. This is where you'll start to entertain guests when they come over and eat dinner, so it will set the tone for how the rest of the space will end up being utilized.
Once you've created an entertainment space, if that's what you choose to use the backyard for, you can move onto a fire pit or outdoor kitchen. Or, maybe you've realized that you use the space more during the daytime and want to put a pool or jacuzzi in instead! Starting small and building on that will allow you to plan how space will best be used and what to focus on when creating your own personal sanctuary.
Create Your Space
Creating an outdoor living space that fits your lifestyle can both be an exciting idea and daunting at first. By creating a plan and starting small, you can transform your backyard into the ideal extension of your home. Come visit us at Clinton Wilkins Mortgage Team to see how we can help you in your backyard transformation! You can get in touch with us here.