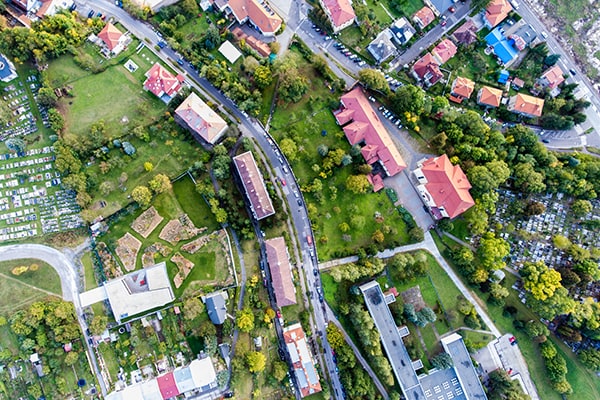 Up and Coming Neighbourhoods in Halifax
Neighbourhoods in Halifax
Connie and Will are Haligonians. Both Connie and Will grew up in Halifax during the 80s and knew the city like the back of their hands. They relocated to out of province 18 years ago but recently made a trip back to visit friends and family. As they drove into the city, they were amazed by all of the new construction. The Halifax that they thought they knew had blossomed and grown while they moved away. Many of the neighbourhoods and communities which once seemed "rundown" are now seen as hip and happening areas with tight-knit communities. There is a variety of up and coming neighbourhoods in Halifax to suit the needs of the different types of homeowners.
Students
North End
The North End has become a well-known neighbourhood for young adults. This neighbourhood definitely used to have a bad reputation, but now it is seen as a unique and vibrant community. The North End is home to trendy and Instagram-worthy coffee shops and restaurants. You can spend your afternoons sipping your coffee and walking the streets through the restored old homes.  
West End
For mature students or those that are on the quieter side, the West End is the perfect neighbourhood. It is still close to downtown happenings and universities, but with lower prices. This neighbourhood allows students to focus on their studies without worrying about the cost of living.
Young Professionals
Downtown Dartmouth
Downtown Dartmouth is a hop, skip, and a jump away from the Halifax Peninsula. Dartmouth used to be the target of many jokes but is now a lively area. There are many chic restaurants and coffee shops within Downtown Dartmouth, like Two if by Sea and The Canteen. Dartmouth also has a variety of activities to keep you busy throughout the year. Year-round you can enjoy the gorgeous views of Downtown Halifax from the Alderney Landing or by taking the ferry across. Moreover, it's a lot cheaper than living in Halifax!
Downtown Halifax
Downtown Halifax is a lively and beautiful area. The downtown scene has evolved and blossomed over the years into a blend of historic buildings and chic new buildings. Downtown Halifax is home to some fresh new restaurants and nighttime action. You can find anything from Spanish inspired tapas at Highwayman to poutine on your walk home at Willy's. Additionally, there are a plethora of activities to keep you entertained throughout the year. The residential properties in the downtown area are mainly condominiums and apartments, but there are many new developments still in the pipeline.
Families
Bedford
Bedford is a popular neighbourhood for families to settle down in. The neighbourhood is still reasonably close to downtown Halifax with roughly a 15-20-minute commute. Bedford also has an ample number of amenities close by in the Bedford Place Mall, the Bedford Commons, and the Sunnyside Mall. The neighbourhood is a hub for family activities. Families can enjoy waterfront parks and community centers that will keep the whole family entertained. Moreover, the neighbourhood has a strong education system. The staff at schools in the neighbourhood are known for pushing students to excel in their studies.
Fairview
Fairview is a fantastic neighbourhood in the middle of Downtown Halifax and Bedford. It has been attracting many young professionals and families for its short commutes into the city. It is perfect for young families since it's close to all the parks, while still being close to downtown happenings. The area has many reasonably priced housing options and is close to all the amenities that families would need.
Westmount
Westmount is a popular pick for families looking for a close-knit neighbourhood. Westmount is a neighbourhood that strays away from the cookie-cutter houses and where you will know all your neighbors. Residents in Westmount keep an eye out for one another and stay active in the community. There are many family-friendly activities around the area and it's close to the Northwest Arm. Moreover, Westmount is close to some very strong schools that allow kids to explore their passion.
When you're deciding on a community to move into, come visit our local mortgage professionals at Clinton Wilkins Mortgage Team. Halifax blood runs through our veins and we'll help find the best neighbourhood and financing for YOU! You can get in touch with us here.