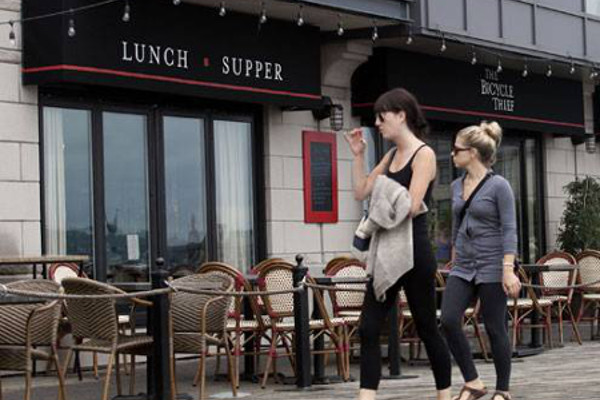 Halifax Homeownership FAQ: Part 2
In our last post concerning Halifax Homeownership FAQ, we explained why mortgage brokers are crucial and a few of the basics, like what the heck a mortgage even is.
This post concerns further engaging subjects concerning Halifax homeownership, including:
Do I have to read all of this to be well-informed about my options in Halifax?
How much can I reasonably afford?
What's the minimum down payment and can it be lower?
What if I can only afford a house in the outlands of Halifax?
What the hell is mortgage insurance?
Must I Read All of This?
Absolutely not. Some aspiring homeowners feel empowered by learning all aspects of the home purchasing process. Others realize too rightly they don't have the time to become sufficiently educated or too deeply engaged. If you're the latter, feel free to abandon this post immediately.
The number one luxurious side effect of working with an unbiased mortgage broker you trust is you don't have to become an expert as you already have one working for you. Book an appointment well ahead of your homeownership goals, however, for a financial tune-up to ensure you're in fighting form when it's time to borrow.
How Much Can I Afford in Halifax?
As every Halifax millennial has heard the warning from their parents or borrowing predecessors, what you get approval for isn't necessarily what you can reasonably afford. Especially considering future lifestyle goals, like weddings, annual travel plans, unplanned unemployment, etc.
The truth that while there are many handy tools available online, it's easy to get overconfident when estimating your own financial prowess and ability to budget. If you've made the mistake of house hunting before applying for a pre-approval, it's even easier to convince yourself you deserve that champagne house (even on your beer budget).
Speak with a mortgage broker to determine a budget that is true to your holistic financial needs. This is a surefire way to avoid the old 'house poor' cliché.
What is the Minimum Down Payment (can it be lower)?
Currently, the minimum down payment required to purchase a home is 5%. We also require you to prove you have the assets in place to pay closing costs. We cannot make it lower, but we can help you find a way to make it work!
What if I Can't Afford to Live Where I Want?
Okay, so not everyone in Halifax can afford to live at Bishop's Landing…or on the peninsula, even! That being said, the determination that has seen you stay in Halifax to make your life can be used in your efforts toward homeownership. Salt of the earth strength has gotten you this far. It's worth speaking with a mortgage broker to assess your current standing and make a plan for the future.
Of course, your starter home might still be in Dartmouth though you hoped for Bedford. Or perhaps a charming bungalow off Joe Howe, instead of the downtown modern condo you envisioned. Regardless, Halifax has community and charm everywhere, if you adjust expectations and involve yourself.
What the Hell is Mortgage Insurance?
Mortgage loan insurance is required, by law, to insure lenders against default on mortgages with a loan to value ratio greater than 80%. The premiums usually range from 0.50% to 7.0% and can be added directly to the mortgage amount.
Stay tuned for more Halifax Homeownership FAQ!