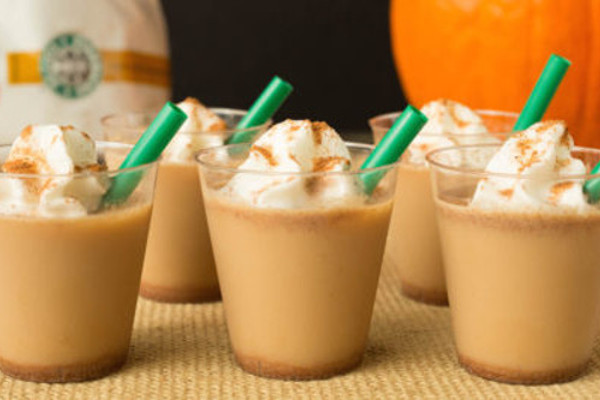 Autumn is the New Black: October has usurped June as the most popular month for weddings.
Maroon has been reincarnated (again) as Tawny Port, the Pantone Universe official colour for fall this year.
Pumpkin spice lattes, once again, reign supreme.
In the real estate industry, most professionals view fall as the beginning of a seasonal slow-down; at TeamClinton, we see the hidden potential autumn offers.
4 Reasons to Grab a PSL With Your Broker This Fall
Rates are Still Great, But Don't Be Too Late
The market is still responding to the latest incremental increase in lending rates announced recently, but borrowing rates are remaining reasonable (albeit slightly higher) for the time being.
While current homeowners in a variable rate product should hold off on locking in, potential homeowners feeling a tinge of urgency should trust their gut; eventually, borrowing rates will rise as the lending market ebbs and flows in relation to real estate market fluctuation.
Advantage, Buyer
Like the savviest Disney World-goers, real estate addicts know the advantages of the off-season: less competition and huge savings.
In addition, the potential savings from purchasing a home during 'off-season', fall is also a prime time to consider refinancing a mortgage. Home value tends to be higher following spring and summer appraisals. Making the fall a great time for last minute renovations or debt restructuring!
Fall Sellers Aren't Just Motivated…

…they're jaded, tired, sad, stressed, and barely clinging to the hope that their nightmare home selling scenario will end anytime soon. Feeling the pressure, many sellers will accept a reasonable offer as opposed to waiting six months for the market to heat back up again.
Which is awful for them…but fabulous for buyers!
The Autumn Market is Sizzlin'
Experts say Halifax isn't a Boomtown waiting to happen – it's already exploding.  As predicted by economists in the last quarter of 2016, Halifax's economic state has improved in the first and second quarter of 2017 and is expected to continue doing so.
We're on the edge of glory, but also potentially rising home prices. If you've been waiting to go all-in on Halifax, this might be your moment.
Have more questions? Feel free to contact us!