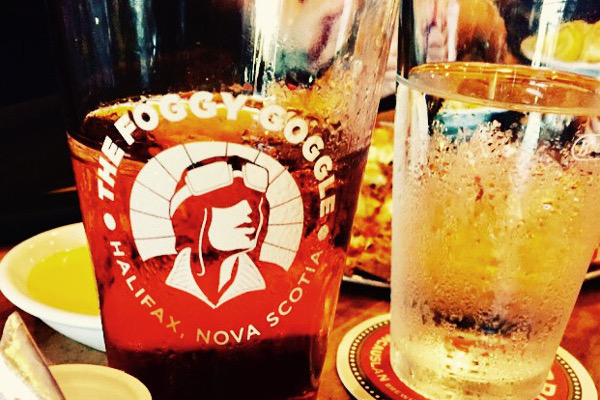 Here's to Halifax. Buck Tradition.
Experts say Halifax isn't a boomtown waiting to happen – but it's already blossoming
It's time to officially upgrade the collective economic mindset of Halifax from "not holding our breath" to "surprisingly optimistic".
As predicted by economists in the last quarter of 2016, Halifax's economic state has improved in the first and second quarter of 2017 and is expected to continue doing so. Our GDP is up, and the employment rate is increasing while unemployment is going down (albeit slightly).
While this is reason enough to raise a glass of craft beer to our humble (yet bold) little burg. There are other factors contributing to Halifax's prosperity also have us ready to toast!
The fantastic growth we can witness on the streets and report in the (news) sheets
In addition to the economy, our population, entrepreneurial activity, and housing starts are also on the rise.
"…a convergence of factors – thriving manufacturing and construction sectors, healthy employment and income gains, strong housing and retail markets, off-the-charts populations gains -…have made Halifax one of the country's fastest-growing cities and earned it the title of Canada's fifth-biggest tech hub"  Brett Bundale, Financial Post
Believe it or not, we've surpassed Montreal, Ottawa, Vancouver, and Toronto* in population growth.
For an idea of how far we've come, consider the increase in issued permits from Halifax Regional Municipality's planning department. In 2011, there were 96 permits for new residents. In 2016, the number of permits issued for units was 1,040.
Contributing to economic and population growth are international immigrants, making up 75% of Halifax's new 8,147 residents
Of these new residents, most are under 45- a demographic described as an 'economic sweet spot' by Chief Economist with the Halifax Partnership Ian Munro. "If you want to be coldly, narrowly economic about it…They buy homes, start families, build businesses, hire people and establish contacts in their homelands to encourage more immigrants".
Peace by Chocolate, a Syrian family start-up, is the perfect example of how Halifax and Canada benefit from new international neighbours, refugee or no
Listen. We at TeamClinton know that tradition (and experience) dictates we Haligonians stay skeptical and wait for the other shoe to drop.
Buck tradition. Embrace the boom.
Because we think the possibility of our in our core isn't all for naught is worth raising that glass of craft beer to.
*Ok, we barely squeaked by Toronto's growth, but a win's a win
Have more questions? Feel free to contact us!