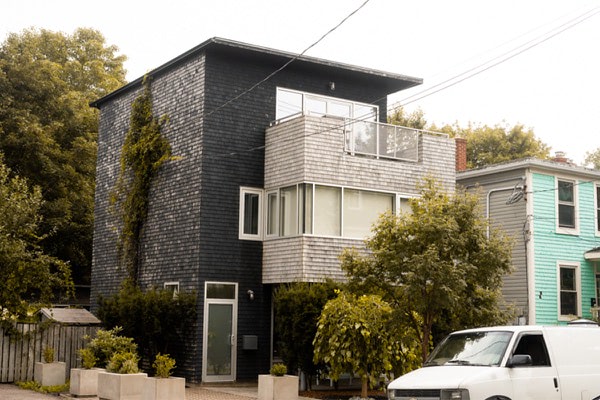 Should you fall in love with a new home this autumn?
Is it time to buy a new home this autumn? Our housing needs are always changing, and you might be thinking it's time to fall in love with a new property. You might be wondering if now is a good time to pack up and move on. The fall market can definitely be a good time to buy, but before you make any big decisions, here's what you should know about buying in Halifax this season.
The fall market in Halifax
The Halifax market has peaked in terms of high demand and off-the-charts housing prices. Prices are starting to settle, and demand has stabilized. That being said, it can still be pricey to buy a home in Halifax, depending on the area, since we had such huge price increases throughout 2020 and 2021. Right now, the average price of a home in Halifax is around $545,000 according to the Canadian Magazine of Immigration. Here are some reasons why buying a new home this autumn may be a good idea, and what you should consider before taking the leap.
Benefits of buying a new home this autumn
Entering the housing market this fall has a couple advantages for buyers. First, the spring and summer months are often the busiest for real estate. Fall tends to see a slowdown in market activity, which means less competition for you as you scout out properties. Demand for housing is also down thanks to interest rate increases right now, so this combination may mean fewer buyers on the market than usual. Fewer other buyers means more choice and negotiation power for you, as sellers won't have dozens of offers coming in. Plus, less demand also means lower housing prices. We have gotten used to the cost of housing in Halifax skyrocketing throughout the pandemic due to low rates and the amount of people moving from other provinces. Now, with rates up once again, buyers are backing away from the market, and prices are coming back down as a result. Buying a new home this autumn is likely to be less expensive than the prices you may have seen back in the spring or early summer months.
Things to consider before buying
However, buying a new home this autumn has a couple potential obstacles as well. Interest rates are higher today than they have been in over two years. While historically, rates are relatively low, the sharp rise in rates has thrown many potential buyers off balance who were trying to enter the housing market. While housing prices aren't skyrocketing anymore, the cost of borrowing is higher, which is something you need to consider if you're hoping to buy. Plus, inflation is pushing the cost of goods higher and higher, such as gas and groceries. It's important to have the financial freedom to afford these necessities before thinking about buying a home. If Canada hits a recession in 2023 or 2024, think about how this might affect your finances and mortgage payments. Could you afford these payments during an economic downturn?
Do your work ahead of time!
If you're considering buying this fall, be sure to do some research ahead of time so when you enter the market, you're at the top of your game. Here are a few things to do.
Get a pre-approval
A pre-approval is one of the most important steps of buying a home in any season. This tells you how much you may be able to afford in a mortgage, based on a potential lender's evaluation of your finances. A pre-approval allows you to know your price range and buying power, both of which are essential to understand. It also tells lenders about your financial image, how creditworthy you are, and whether they would be willing to finance your mortgage. A pre-approval doesn't guarantee financing, but it puts you on the right track, speeds up the application process, and instills confidence in a seller because they will know you're serious about the purchase.
Determine your housing needs
In order to have a successful housing hunt, you should take some time to narrow down your housing needs. For example, are you looking for a property with a yard, or would you prefer less lawn maintenance? Do you want to live in a detached house, or perhaps a condo? How many bedrooms do you need? Do you want a home that was recently renovated, or would you like to personalize it yourself? Do you want to live in a more urban, suburban, or rural setting? What's your budget? Answering all of these questions will point you towards properties that might suit you. There's no point wasting time looking at homes you know won't fit you, whether that's for budget or style reasons. The more specific you are, the easier it will be to find the right home.
Get in touch with mortgage professionals
Mortgage professionals are your ticket to success when buying a new home this autumn. A real estate agent is your voice in the market, helping you negotiate, submit offers, and find properties for viewing. Agents guide you through the process of finding the right home, and wording your offer to appeal to sellers. Your agent will make you attractive to sellers while helping you find the right home for the right price. Brokers are also important for buying a home. We connect you with lenders who can offer you the best product and rate for your mortgage. We can also help you budget, understand your purchasing power, and keep you updated on the state of the market.
Buying a new home this autumn will be an experience different from other months this year, as the market seems to shift with each season. The one thing that never changes is the importance of contacting an unbiased mortgage broker to help you with your purchase! We can guide you through the process and ensure you secure the product that works best for you. In today's market, it's essential to understand you don't have to navigate it alone.
If you have any questions about your mortgage, get in touch with us at Clinton Wilkins Mortgage Team! You can call us at (902) 482-2770 or contact us here.