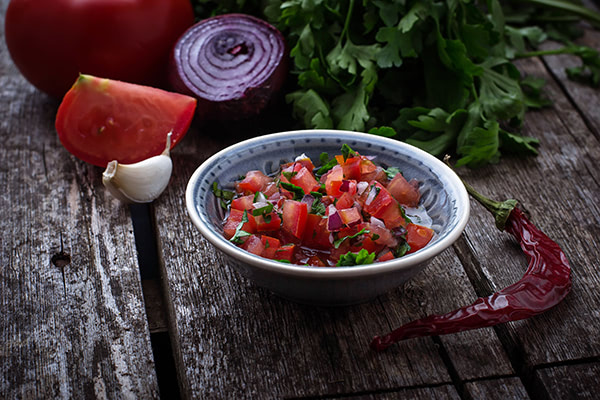 Halifax market one year later, Is it still Hot.. or Not?
Is Halifax still hot or not?
It's Taco Tuesday and you've gone out to celebrate this weekly 'holiday'. You order your 3 tacos – carnitas, al pastor, and a carne asada. The server brings by some salsas for you to top your tacos with- a choice between a salsa verde and a salsa roja. One of the salsas will typically build in spice levels over time as you consume more and more of it. The other, will hit you right away and leave you with an instant punch of heat. You can differentiate the two spice levels based on the color and ingredients. Salsa roja tends to hit right away while salsa verde builds. The housing market in Halifax has seen some noticeable changes in the past year; just like the difference in color and spice level between the two salsas. Halifax has seen a difference in activity levels lately, which indicates whether the 2020 Halifax market for housing is hot or not.
Housing Market in 2019
Between this year's current housing market, and this time last year, there is an obvious difference in the level of activity. This time last year, we saw a gradual buildup in the level of activity. It is like the salsa verde that you can feel the heat building up with each bite you take. The housing market took a little bit to pick up momentum entering the new year, but by the summer came around it was red hot. The market was a strong seller's market by the summer, which means that the demand for housing was higher than the supply available.
There were more buyers looking to purchase houses in the HRM than there were houses available in the area. With the high demand, real estate prices started to climb. A high demand generally means that the sale price of a property will be higher than the original list price. Sellers have more power to negotiate and receive an offer close to or higher to their list price.
Current Housing Market in 2020
Currently, we are seeing a faster increase in activity in the housing market. It's more similar to the salsa roja that hits you with a bang of heat right away. Buyer activity this year compared to last is higher and it's holding. The sale of properties is slightly elevated compared to last year and there is a slow increase in the number of houses going up on the market. This pressure is trickling down to Halifax renters too. According to the CMHC, there is a 1% vacancy rate in Halifax with average rent increasing by 3.8%. This is leaving renters with stable incomes to start to look at opportunities to purchase their first home. Increasing the demand in a market with a short supply of affordable properties.
Nationally, January sales were up 11.5% over last year, showing a strong start to 2020. REMAX is reporting that we will see an estimated 4% growth in real estate prices in Halifax in 2020. It seems like the housing market in Halifax is moving faster than it did last year and we are starting to see noticeable spikes in overall market stats. The market is continuing to grow as a  seller's market and at a much faster pace than it did last year. The CMHC also reports that Halifax had 3,143 housing starts in 2019, which represents a 9% growth over 2018. The national average housing starts were unchanged, with the highest growth occurring in Atlantic Canada.
Influences on the Housing Market
Halifax has become a desirable location for buyers. In the past few years, we've seen both an increase in international house hunters and those from across the country. There has been and continues to be plenty of new development in the region. Paired with affordable prices, it makes it attractive to a wide range of house hunters. Houses are much cheaper in Halifax than they are in other major cities across the country and the unemployment rate is falling as more people look for jobs. Halifax was the 4th fastest growing city in Canada in 2019. The Halifax housing market continues to stay hot and an attractive location to settle down in.
When we feel the heat of the salsa, whether it builds over time or hits right away, there is no slowing it down or diminishing the intensity of it. The housing market in Halifax is heating up fast and there is no indication of it slowing down anytime soon! When you're ready to hop into the housing market, give us a ring at Clinton Wilkins Mortgage Team. You can reach us at 902-482-2770 or get in touch with us here!