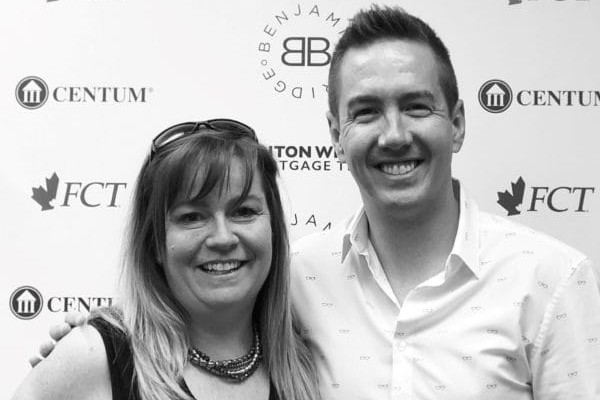 Senior Mortgage Advisor Leanne Myles Joins the Clinton Wilkins Mortgage Team
FOR IMMEDIATE RELEASE
Senior Mortgage Advisor Leanne Myles Joins the Clinton Wilkins Mortgage Team
Halifax, Nova Scotia — June 15, 2018 – Clinton Wilkins of TeamClinton.ca is pleased to announce that Leanne Myles is joining the Clinton Wilkins Mortgage Team effective immediately. Leanne takes a thoughtful approach to helping clients and has over 10-years of experience in the mortgage industry.
"We are thrilled to have Leanne join our team!" said Wilkins. He adds, "Her ability to help her clients improve their personal finances and achieve their dream of homeownership along with her charitable work with the More than Mortgage Brokers Society aligns closely with the values of Clinton Wilkins Mortgage Team"
Leanne also takes a holistic approach in helping her credit-challenged clients. In addition, she works to uncover the cause of what got them into credit trouble in the first place.  Learning about their relationship with money and helping to improve their situation is of utmost importance to Leanne.   As a specialist in alternative lending, Leanne also works with people that have suffered significant life events such as illness, divorce, job loss, or death.
"My passion is helping people improve their financial situation. As a result, helping clients achieve their homeownership goals makes me work harder every day," said Leanne. She adds, "Joining the Clinton Wilkins Mortgage Team will allow me to continue doing what I love. I am also excited to continue learning and growing from this team of committed, award-winning mortgage advisors."
Click here to read more about Leanne Myles.
About Clinton Wilkins Mortgage Team
Team Clinton works diligently for their clients and is consistently recognized by the industry and media for their expertise in the mortgage lending space. They are a leading team of passionate professionals that are here looking out for your best interest. They also work with a diverse range of industry-leading partners to offer you the widest range of lending options. Giving you the advantage of shopping around while ensuring you're getting the best mortgage rate.
Contact: Clinton Wilkins
Email: clinton@teamclinton.ca