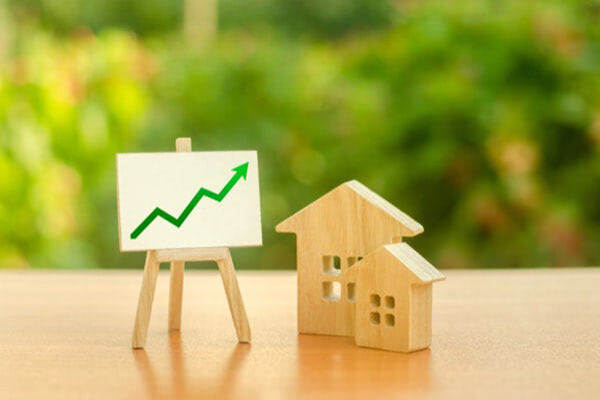 How can home owners combat rising rates?
Interest rates are on the rise, as any home owner is no doubt aware. With yet another (probable) rate hike approaching, many home owners might be feeling a little stressed and wondering what, if anything, they can do to combat rising rates. Rate fluctuations are a common part of the housing market, but they have never risen as aggressively as we are seeing now, so what can you do? We want home owners to know they have options. Here are some things to keep in mind as we go through these rate hikes!
Increasing payments 
Back in March, right when the Bank of Canada began introducing rate hikes, we published a blog on paying your variable rate like a fixed rate. The key takeaway here was while we favour variable-rate products for their flexibility and lower rates, borrowers might consider making their monthly payments as if they hold a fixed rate, which translates to higher monthly payments.
For example, let's say you have a five year variable-rate product with a 3.30 per cent interest rate, on a $400,000 mortgage. Your monthly payment would be $1955.09. However, with a fixed rate set at 6.04 per cent, this increases to $2568.74 per month. Both rate examples here are rates listed on TD's site. By "paying like a fixed" you will be paying an extra $613.65 each month. Increasing your payments now will mean it hurts you less when the bank raises rates and automatically increases your payments for you. By paying more at a lower rate today, you will pay your principal down and owe less tomorrow with a higher rate.
Making lump sum payments
Along those same lines is the option to make lump sum payments. If you have extra cash, you may be able to make additional payments on top of your monthly payments. These are called lump sum payments, and they can take a big chunk of time off your mortgage. The sooner you pay off your mortgage, the more money you save in interest. As rates are set to rise once again, making lump sum payments can help you minimize the time you have to pay with high interest rates, since you will have less to pay off. There are often limitations around lump sum payments and the amount you can pay, so be sure to check your terms. You don't want to make a ton of extra payments, and then be charged penalties for them.
Refinancing
When it comes time to renew your mortgage, refinancing to extend your amortization period may be another option to consider. If interest rates are much higher at renewal, and you are unsure you can support higher payments, extending your amortization allows you to pay less each month, because you are paying for longer. While it's not necessarily ideal to hold onto your mortgage for longer, it gives you some financial wiggle room if higher payments are a bit of a stretch. Plus, refinancing allows you to access some equity in your home. This means you can increase your cash flow to help support your payments. Many Canadians may find themselves in this kind of situation, as we are all affected by rate hikes and inflation.
The current trends in our economy and housing market are concerning, for sure. Canadians may be worried about making payments on time, buying consumer goods, and increasing debt levels. However, we want to emphasize that inflation and rate hikes cannot last indefinitely. When there is a rise, there is always a fall. In the meantime, home owners who are feeling the strain can take advantage of one of the options above to ease some of their stress. For peace of mind, your first step should be contacting a mortgage broker. We can help you make the most of your situation and guide you to the best solution.
If you have any questions about your mortgage, get in touch with us at Clinton Wilkins Mortgage Team! You can call us at (902) 482-2770 or contact us here.