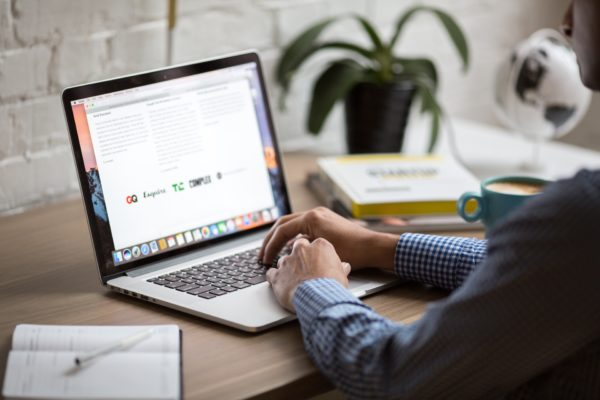 IFSR 9 and Mortgage Renewals
Imagine opening your email and innocently thinking all that will be there are a few messages from friends, maybe a recipe or two, and some junk mail.   Only you find a letter from your mortgage lender letting you know your mortgage renewal maturing five months from now is not eligible for a renewal. Or maybe you just received a renewal notice from your lender indicating they are happy to renew you; however, the rate will be 7.99%! What if you receive your renewal letter and they inform you that you must first pay for an appraisal on your home.  And, the value of your home must be such that the new mortgage will be less than 65% of the appraised value.  Who you gonna call?  Team Clinton!  In this post, I will share with you what the IFSR 9 is and how it could impact you.
Can We Expect More of This?
This, sadly, will be happening on a more frequent basis over the next few months. It's not just because of the impact of the new stress test on mortgage lending. Rob Carrick recently published an article where he discussed the impact of the stress test on renewing mortgages and refinances. Some people cannot refinance their way out of debt the way they used to. They no longer qualify.
IFSR 9
Mortgage renewals are going to be water cooler fodder for a long time, and it's only just starting. The reason is a new International Financial Accounting Standard called IFSR 9. It used to be as long as your mortgage repayment history was impeccable, you did not worry too much about your mortgage renewal. In fact, we have helped many clients navigate renewals through consumer proposals, personal bankruptcies, and other life-altering events, and their renewal was a piece of cake.
Verify at Renewal
Reviewing the IFSR 9, I do see this as a big deal.  It is about more than just mortgages. Some lenders will start to verify files at renewal. What does it mean to 'verify at renewal'?  Good question.  It means appraisals and credit checks.  It is reasonable to expect income and employment verification as well.
Reviewing the Credit Report
Does any of this sound familiar?
Your credit card balances are more than 50% of the credit limit
There has been a period of unemployment or disability
There have been late payments recently
A collection dispute has happened recently
Your credit score is much lower than when you purchased your home
Contemplating All of This
All of this has me asking myself some questions. If the real estate market continues its decline, and an appraisal at renewal becomes common, what will the fallout be when an appraisal falls short of the lender's expectations? What if mortgage lenders run a credit bureau inquiry on their renewing clients, and don't like what they see? I recently heard from other brokers about some clients being asked to verify their income and employment at renewal. Life happens – what if changes are not deemed acceptable to the lender?
It seems reasonable to speculate that renewing a mortgage might become very similar to the process you go through when you apply the very first time. Except now we also have the stress test.  It used to be a mortgage renewal letter would list several term and rate options; usually pretty competitive, and invite the homeowner to select their preference. Now you may find there are verification steps you never went through before. Or you may be told words to the effect "Give us a call, we will see what we can do."
Does this Affect All Mortgages?
Unfortunately, I don't know the answer to this yet.  Some feel "A-lender" clients will be immune to this, but I don't see how anyone can be exempt from this new financial accounting standard called IFSR 9.
What About Borrowers Who Have an Insured Mortgage?
CMHC, Genworth and Canada Guaranty provide default insurance (typically to hi-ratio borrowers) and are in place to protect the mortgage lender from borrowers whose mortgages go sideways. Therefore, you would think lenders should not fret much over these mortgages.
However, I simply don't know the answer to this question.  Yet.
Getting Ready for Your Renewal
For starters, you want to know what is in your personal credit report. Get yourself a copy — pay for it if you have to because you want the score too. If you are not sure how to read and interpret your report, give us a call and we will happily walk you through it.
And if it is less than stellar, figure out now what you can do to improve the picture before your mortgage comes up for renewal.
In fact, you had better have everything rosy at least six months before your renewal date, because that's when many lenders work on renewing their mortgage portfolio.
Overwhelmed?
Don't be.  The Clinton Wilkins Mortgage Team works diligently for our clients and is consistently recognized by the industry and media for our expertise in the mortgage lending space. For this reason, we are a leading team of passionate professionals that are here looking out for your best interest. So come get in touch and let us show you the difference today!