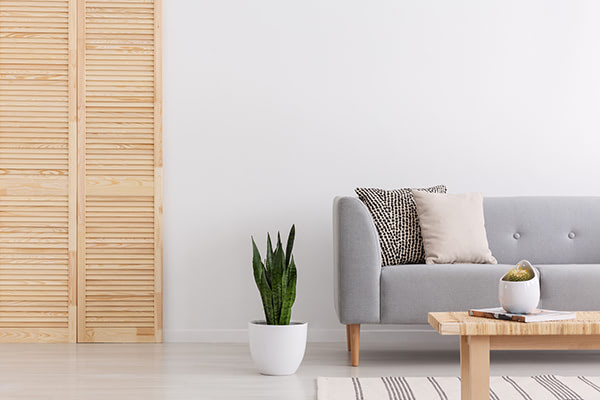 4 Beautiful New Condos in Halifax
New Condos in Halifax
As the seasons change, we change with it. There are changes in the way we dress, along with the physical changes that we see in ourselves. When the weather is getting warmer, we start to peel off layers of clothing. The parka gets hung up for next winter and the bathing suits are brought out. We also see physical changes, like our skin beginning to tan and our hair color lightening. When the weather gets colder, we start to put layers back on. Our flip flops and sandals find a home in the back of our closet and the chunky snow boots are front and center as a footwear staple. Our nice golden glow starts to fade with the cooler weather and hair becomes darker. We adapt to the changes in our environment. 
The same goes for our developing little city of Halifax. We are seeing more condo buildings pop up around the city as a way of adapting to the changing environment and demand in Halifax. These buildings offer a way to escape from the city into this little oasis. In this post, we've put together a list of new condos in Halifax! 
1. The Roy
Location: 1650 Granville Street, Halifax, NS
Website: http://www.theroyhalifax.com/
Just like its neighbors, The Roy offers a modern take on a historic landmark in the heart of Downtown Halifax. The minute you step outside, they are welcomed to a variety of restaurants, cafes and bars that Barrington Street and Downtown have to offer. They are minutes away from other activities, like museums and shopping. Making this the perfect option for busy young professionals. The Roy is the definition of luxury living with its spectacularly designed condos.
The condo building also has many different features. From a refined common area to a yoga/meditation studio and a pet grooming station. You can carry on with your life and day to day activities without leaving the building! Condo's have a variety of views to choose from and are fully updated with top of the line appliances and amenities. In other words, living at The Roy is nothing short of amazing!
2. Gorsebrook Park
* Under Construction
Location: 1034 Wellington Street, Halifax, NS
Website: http://www.gorsebrookcondos.com/
When looking for a nice escape from downtown but still close to all the action, Gorsebrook Park is the place for you! Situated in the South End of Halifax, Gorsebrook Park offers residents easy access to the outdoors and parks. Residents at Gorsebrook Park overlook an open park and are in easy walking distance to Point Pleasant Park. The building offers many amenities to residents such as a common room and fully equipped exercise facility!
The condos and townhouses have a simplistic and modern design that allows for a refreshing and sophisticated vibe. Moreover, Gorsebrook Park strives for sustainable communities, so the suites and townhouses are fitted with energy-efficient and clean appliances. The building is close to public transit, allowing residents an easy way to commute around the city. 
3. The Pavilion
Location: 1581 South Park Street, Halifax, NS
Website: https://southwest.ca/developments/southpark/curve/
Neighboring the Public Gardens, the Pavilion is an upscale condo building with a little urban flair to it. Residents can enjoy modern living from a variety of units that the condo building has to offer. The Pavillion has all new stainless-steel appliances and in-suite laundry with sleek finishes. Additionally, residents can enjoy amenities like a private theatre and fitness center on the different floors in the building.
4. The Keep
Location: 6112 Quinpool Rd, Halifax, NS
Website: http://thekeephalifax.ca/
The next condo building on our list takes us away from downtown and into the Quinpool district. The Keep is a spectacular condo building that provides residents with luxurious living. The Keep has many different features and amenities for residents. There are open concept common rooms and kitchenettes available for residents to host their guests, and exclusive fitness centers to get the perfect workout in!
The Keep also has a commercial space on the ground floor, so you can grab a quick Starbucks or do a little shopping. Additionally, residents can also do their weekly grocery shopping with ease by crossing the street to Superstore. The condos are updated with appliances and masterfully maximize the space for residents. There are a variety of units to choose from making this the perfect condo building for almost anyone looking to settle in Halifax.
In conclusion, Halifax is constantly evolving and changing. With buildings popping up around the city and each offering residents a little something different, there is something for everyone. When you're looking to fund a move into one of these exciting new condos in Halifax, give us a call at 902-482-2770, or get in touch with us here!