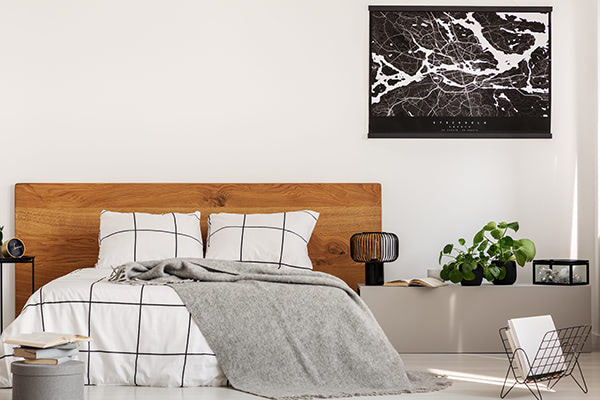 Deciding between a new or pre-owned condo
New or Pre-Owned Condo?
We walk into a used bookstore and are instantly in awe. We see rows and rows of books sorted between genre and topic. Books are stacked on top of each other from floor to ceiling. We find some books that pique our interest and go to purchase them from the cash. You can buy the same brand-new books at a store like Chapters. 
However, sometimes there are benefits to getting the used book versus the brand-new version. Used versions of books can hold many benefits to book owners, such as lower prices. Brand-new books have never been read before and offer book owners a blank slate to mark up and make their own. The preference fully depends on the reader. Buying a book can present similar challenges when deciding on a new or pre-owned condo.
Halifax has become a growing city with a lot of new construction popping up. We have seen multiple new condominiums pop up around the city. The question has become whether the new construction is beneficial to you or is it still beneficial to live in a preowned condo. Whether its a new or pre-owned condo, each comes with unique benefits. Pre-owned and new construction come with their pros and cons and boil down to what the homeowner is looking for in a property.
Benefits of buying a new condo
New condo buildings can offer you many unique benefits not seen in older buildings. These newer buildings often come with all the bells and whistles. With features sometimes including home theatres, gyms, and even swimming pools. Homeowners in newer buildings are living a more luxurious lifestyle that may not be seen in older condominiums. New buildings also allow homeowners to customize it as it is being built. Buyers have the ability to customize their appliances and cabinetry at the time of purchase.
Homeowners can put in more energy-efficient appliances to provide a more modern and sustainable feel to their space. Moreover, you know the appliances are new when you move in. This means that as long as you maintain your appliances properly, they should last a long time.
There are some disadvantages, though…
Outside of the increasing cost of new condos, new condo buildings have some disadvantages. Moving into a new building and one that is under construction means it could be very loud. The environment could be filled with the sounds of construction, which can become quite loud. 
Outside of construction noises, newer buildings can lack some of the soundproofings of older units. With the increase in population density, newer buildings have a higher number of smaller units. By leveraging engineered building materials condo developers can fit more units in the same footprint. Unfortunately, this can come at the cost of thinner walls and ceilings. Increasing the sound transfer between units.
The cost of building new condominiums has gone up, which means that the price homeowners will have to pay goes up. Moreover, homeowners are paying for the extra amenities that these buildings have to offer. If you use the gym frequently, then moving into a building with a gym could prove to be cost-effective. Your "gym membership" is already wrapped into the cost of living there. 
Benefits of a 'pre-loved' condo
Resale properties still offer owners many benefits. With the building being around longer, resale properties have developed a dependable staff. Property managers, staff, and Board of Directors have all been around for many years and are familiar with the building and occupants.
With resale, the property is ready to move into almost immediately. Older condominiums also tend to be larger in square footage and room size. With new construction, builders are trying to fit as much as possible in a tiny space. New developments might have dual-purpose rooms and are optimized for smaller footprints. Resale properties tend to be more open and have higher square footage. 
It may still need some work
However, resale properties have a few caveats. Resale means that the building has already been equipped with appliances and other finishes. Older buildings may not have updated energy-efficient appliances. This can become an added cost if owners are looking for energy-efficient properties. 
Resale properties may also not have all the amenities that a newer building has. Older buildings don't always have a gym included. This can mean property owners have to pay a little extra to get a membership at a gym close by. Some older buildings lack other features like air conditioning, garbage chutes, community spaces, and other amenities.
So, should I buy a new or pre-owned condo?
Both new construction and resale offer homeowners benefits. You're able to customize your new condo while it is being built. This can mean ensuring there are energy-efficient appliances put in right away and the cabinet color is the color you want it. However, with construction comes delays. New construction can lead to delayed move-in dates. Permits and complications arise and cause delays.
With resale condominiums being previously lived in, the property is typically ready to move into immediately. Spaces are also larger than seen in new construction, which can make space feel more open. Resale also tends to be cheaper, so owners are getting more square footage for less. Older buildings are not always equipped with extra amenities like new construction.
Ultimately, it boils down to how much a homeowner is willing to spend and the location they wish to live in. A growing city means we will see an increase in traffic. The desire to live closer to downtown will rise and properties closer to the city will become more popular.
When you're looking to finance your next purchase, whether a resale or new condo, talk to one of our professionals at Clinton Wilkins Mortgage Team. Give us a call at 902-482-2770, or you can get in touch with us here!