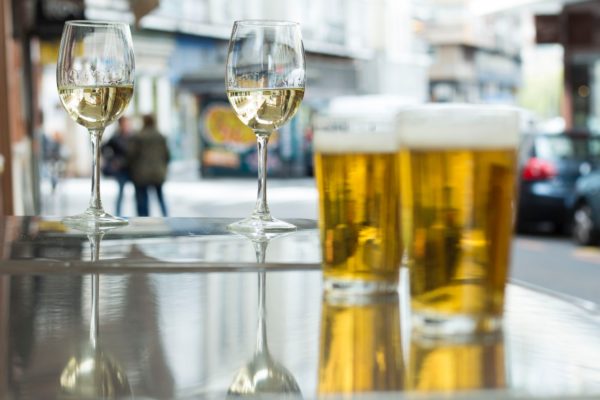 Champagne on a Beer Budget
Finding the perfect house for the right price is like finding good Champagne on a beer budget. Halifax has become a popular destination for people to settle down. Housing prices are reasonable and maritime culture is amazing. More international students are also choosing to settle down in Halifax after finishing university. This has resulted in millennials further driving the housing market and a potential increase in housing prices. So where in the Halifax area can you get the best bang for your buck?
Clayton Park
Clayton Park, a neighborhood just outside of the Halifax Peninsula and Downtown, is a great area for growing families to settle down. Families looking in the area will find 3-bedroom houses for an affordable starting price of around $300,000. The neighborhood is a short commute into Downtown.  There are a plethora of parks around the neighborhood, which allow residents to still be close to all the action. Clayton Park is close to the Lacewood bus terminal and bus routes. This makes it convenient for residents living in the area to commute into the city. Moreover, the neighborhood is also home to some good elementary schools, middle schools, and high schools, including Clayton Park Junior High and Halifax West High School.
Dartmouth
If Clayton Park doesn't sound like the neighborhood for you, Dartmouth has become a popular area for residents and families to settle down. Just across the Macdonald Bridge is Dartmouth, with neighborhoods like Dartmouth Cove and North Woodside providing residents with affordable housing. The commute into Downtown Dartmouth and Downtown Halifax aren't far. Three-bedroom houses in the area are selling for $230,000 to $300,000 – what a steal! Dartmouth Cove and North Woodside are close to parks and the Woodside Ferry Terminal. There are also some amazing views of Downtown Halifax. Residents in the area are also spoiled with some incredible seafood from Pleasant St. Diner, which is a major plus!
We're Here to Help
Both Clayton Park and Dartmouth are in close proximity to the Halifax Peninsula but have more affordable housing options for growing families. They provide residents with easy access to public transportation and shorter commute times than neighborhoods like Bedford and Lower Sackville. So, what are you waiting for? Give us a call at Clinton Wilkins Mortgage Team to start your house hunt.