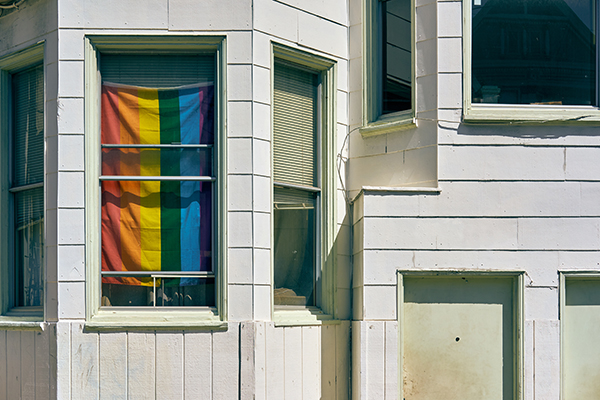 Pride and the stereotypes in owning a home
For the most part, most of us understand that stereotypes are hurtful. Stereotypes come from prejudice and most of us have been on the receiving end at some point or another. Inclusive, community-driven events like Pride help with this, but what if some stereotypes are true? What is there is data to back it up? Insurance companies charge men under the age of 25 a higher premium than women for a reason, and you know what that reason is. Men under 25 have a higher rate of accidents. Period.
Is there truth to the stereotype?
So, does this mean that some of the LGBTQIA2S+ stereotypes are true? If they are, do they make it more challenging for community members to become homeowners? We should start by examining the stereotype that people from theLGBTQIA2S+ community do not have relationships as stable as heterosexual couples. I know many people from our community that appear to drift in and out of relationships every few weeks or months. However, I also know a lot of long-term same-sex relationships. Where is the truth?
Relationships matter, for everyone
Polyamorous relationships exist in both the heterosexual andLGBTQIA2S+ communities. Do these types of relationships exist more in one community? It's hard to tell. The same is true for open relationships. An open relationship can exist in many variations, but the basic premise of an open relationship is that both (or more) partners are free to engage in sexual activity with people outside the core relationship. Again, these relationships exist in both communities. The stereotype suggests that they exist a lot more in theLGBTQIA2S+ community.
Getting rid of the stigma
So what if it's true? What's the issue with these relationships existing more in the LGBTQIA2S+ community than in the heterosexual community? What does this have to do with becoming a homeowner? Well, let's start with some of the stigmas. Not feeling like you fit in or accepted has been an ongoing challenge of people from theLGBTQIA2S+ community. "Hello, Mr. Realtor, we are looking to buy a home?" "All three of you?" "Yes, we are in a polyamorous relationship." Halifax is without a doubt progressive, but I can imagine a somewhat shocked reaction from many realtors, brokers, and lawyers.
Does this stop our community from buying a home? Maybe, but there is no mistaking that in a heteronormative world, anything different can cause discomfort. With enough discomfort in our lives already, do we really want to go looking for more and expose our personal lifestyle choices to others only to feel their discourse?
Does it start with pride?
Sometimes you have to ask if this can be a problem, what is the solution? Well, perhaps there isn't one. As the world grows more inclusive, and Pride helps with that despite its controversies, feeling less judged and more accepted happens more and more every day. Until then, and it saddens me, friends and strangers from the LGBTQIA2S+ community will continue to hide their 'alternative' lifestyle, which means they may never know the joys of homeownership for fear of being judged.
If you are looking for more information about Halifax pride and the events, which wrap up on the 26th, visit their website here.
If you are looking for more information about your mortgage, not sure where to start when buying your first home, or looking for unbiased mortgage advice, get in touch! You can give us a call at 902-482-2770 or get in touch with us here!