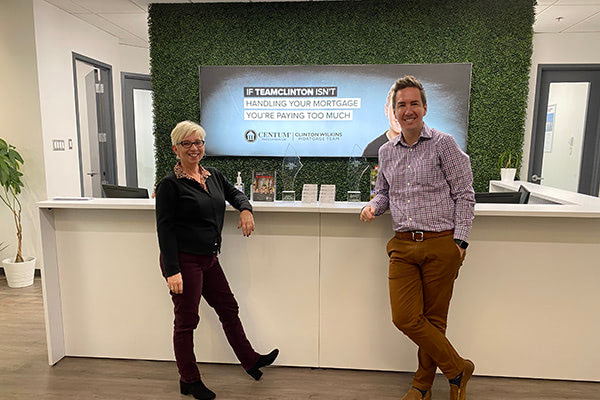 Welcome to the team, Sheri Kaulback!
Meet Sheri Kaulback
The newest member of the Clinton Wilkins Mortgage Team is Sheri Kaulback, who joins the team as an Executive Assistant! Sheri joins with an extensive background across private wealth, mortgages, and insurance. We know that she will be a great addition to our team!
A Few Thoughts from Sheri
"The teamwork here is absolutely fantastic, so helpful, down to business but make time for a laugh here and there," said Sheri when talking about her new role as an Executive Assistant. Sheri adds, "I feel so fortunate to be here. It's like being a part of a "dream team". When you are on the outside looking in, you think wow, I bet that is a great place to work. And then you get here and you realize that it "IS" as great as you thought it would be."
Sheri's Role
As an Executive Assistant, Sheri will be helping support the front lines. In addition, she will become a familiar face when you visit our office. Sheri will be helping us navigate the increased volume and support us in our future growth. We are excited for you to meet Sheri!
Clinton's Thoughts on Sheri Joining Team Clinton
"Having Sheri join our team is exciting," said Clinton. He adds, "Sheri is not only a fresh face in the office but an experienced individual that will help to improve the client experience!" Clinton also added that "it's always exciting to have a new member join our team, and that Sheri is a great addition to our well-rounded team."
Final Thoughts from Sheri
Sheri notes that the teamwork and focus are important to her and feels that everyone on the team is connected. She notes "Everyone has an important part in the big picture." This focus creates confidence. Sheri adds "The most exciting thing about being here is that I am in a team and not just on one, there is a difference."
Learn more about Sheri on our website here, and don't forget to give us a call at 902-482-2770 or get in touch with us here!